Officers fingering an "innocent" suspect did no crime

If it was you, not police officers, and you'd drag a woman out of the car, pushed her partially underneath her own car, yanked her pants down, and for the next 11 minutes probed her vagina with your fingers, ignoring her protests, you'd be convicted of assault, sexual assault, among other things. The police officers who did exactly that, however, although initially being charged, now got away with it. No charges, nothing.
The incident took place in June 2015 when two cops from the Harris County Sheriff's Office stopped a 21-year-old college student who ran a red light. After searching her car they allegedly found .02 ounces of marijuana. They then decided that a full-body cavity search on the dark road side is warranted independent of the woman's refusal. Nobody in her (or his) right might would EVER agree to a cavity search on a side of a road! But that didn't stop the police officers, William Strong and Ronaldine Pierre, who threw the girl to the ground, pushed her partially under her car, took down her pants and for the next 11 minutes probed her vagina.
And just to mention, not that it even matters here, no drugs were found.
The cops were sued, the woman's attorney Sam Cammack said that
"It is undoubted that they sexually assaulted her. They put their fingers inside her vagina. You can't pull someone over, think you might find something, and do that to them."
The police officers were indicted in June 2016 by a Harris County grand jury on charges of official oppression. Which, sounds like a joke for what they did, but even bigger
joke
is the fact that those charges were dropped.
The Harris County prosecutor Natasha Sinclair told the Houston TV station KRIV that "no one in this office stands by the search the way it happened," adding that the officer's bad judgement might not rise to the level of criminal offense.
If it sounds ridiculous to you, then you're right, it is. The police officers fondled her against her will, they through her down to the ground for no reason, they put their fingers in her vagina. And it doesn't even matter whether they were looking for drugs or not. And it actually feels they just wanted to grab someone's pussy. They were on the side of the road. In the dark. The potential criminal was a 21-year-old female college student with no criminal record. The officers should be prosecuted for sexual assault and listed as sex offenders.
You can see the dash cam video
here
.
---
more in The Orbit
Cheers! Beer helps to avoid dementia in your old age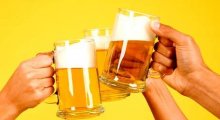 We recently published a story about how beer, or regular alcohol intake, can be good in terms of lowering your risk of developing diabetes. Now there's yet another study, one that was done by University of California, San Diego, that claims that moderate to heavy alcohol drinkers are more likely to reach the age of 85 without developing dementia and related.
Beer is ACTUALLY good for you
I've personally always looked at beer as healthy thing - after all, it's all water and vitamins, you just need to be careful not to get a vitamin overdose. Yes, I know, I'm weird. But recent studies show that moderate drinking can actually be good for you.
Building your own man cave (without getting in trouble)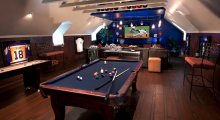 Man cave's (or mantuary's, the criminally underused alternative) are becoming more and more popular, and for good reason.
How To Give Up Social Smoking for Summer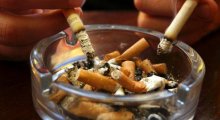 We've all been there, when it comes to summertime and the sun comes out you'll find that you're down the pub more than you're at your own home - it's understandable, we never see any sun for all the other months of the year! A habit you do not want to be getting into, however, is socially smoking.
Why is STEM Education So Important?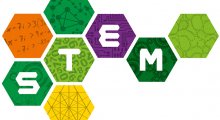 It takes careers and backgrounds of all sorts to make our hectic world and economy spin. Every year, countless millions of people enter the workforce with a variety of skill-sets and professional preferences, but not all career fields are currently benefiting from increased college attainment rates.