Coping With Loss of Mobility: Top Mobility Aids for 2014

The
Naidex
National independent living exhibition and conference, at the end of April 2014, provided the opportunity for dozens of businesses to showcase their products and services. With free seminars delivered by experienced, qualified Occupational Therapists, and hundreds of products on display, the exhibition enables people living with a disability to find out more about the tools and equipment available to help support independent living.
Here we take a look at some of the best new mobility aids available in 2014.
Wheelchair Storage
(Image Source: Flickr)
Getting a wheelchair in and out of a regular car is no small task. Most models are heavy to lift, causing repeated strain on the back of carers, many of whom may be elderly themselves. A wheelchair hoist, attached to the boot of the car, is the most common solution to this problem. Manual and automatic models are available to raise the folded wheelchair up to the height of the boot opening, then the carer simply swings the wheelchair into positon, before using the hoist to gently lower it into the boot. To remove the wheelchair from the car, the process is simply repeated in reverse.
This works well if the wheelchair user is accompanied by a carer, or has enough mobility to operate the hoist themselves, then walk back to the driver's seat.
The innovative
Abi-Loader FX
takes wheelchair unloading a step further. This battery-operated machinery, delivers the chair directly to the driver's door, making it suitable for use without the assistance of a carer. At the press of a button, the boot door will open and the arm with wheelchair attached swings out and round, until the wheelchair is alongside the driver's door. The operator then simply detaches the wheelchair and presses another button, to fold the arm back into the boot of the car.
Alternative Transport
Electric scooters provide a lifeline to those with limited mobility who wish to make short local journeys. However, as they are 100% battery powered, these machines leave little scope for exercise.
The Di-Blasi Electric Folding Trike provides exercise, entertainment and transport all in one. The tricycle design eliminates the balance difficulties that can be experienced with regular bicycles, while the option to switch between pedal power and battery power, allows the rider to get some exercise, then employ extra help when needed, for example on hills, while transporting shopping, or towards the end of their journey. And because the trike folds, it can be accommodated in a car boot, ideal for taking away on holiday.
For those with limited control or strength in their legs, a handcycle is a great alternative to the traditional bicycle. These are usually on three wheels to make balancing easier, and are available in a variety of designs so you can choose whichever seating position you will find most comfortable. The newly released Rehatri Tricycle adopts a normal wheelchair position, which wheelchair users may find more comfortable than the usual reclined seating position most handcycles employ.
Stairlifts
(Image Source: Flickr)
Adding a stairlift to the home
can transform the daily life of a person with limited mobility. A trip up or down the stairs which was once arduous and in many cases dangerous, becomes a pleasure. For those with a bathroom and bedroom upstairs, a stair lift is essential to maintain independent living. There are a range of designs available to accommodate even narrow or curved stairs. There are even stairlifts available for use outdoors.
Walking Aids
The design of the traditional forearm crutch, with grey plastic arm loop, hasn't changed in decades. Now Smartcrutch are revolutionising the design of these everyday walking aids. Using an ergonomic shape and vibrant colours, the mobility aid makers have simultaneously made using a crutch more comfortable and more attractive.
For those needing a little more support when walking, there is a large selection of walking frames and trolleys available on the market. Don't be tempted to use a regular shopping trolley as a walking frame. The wheels spin too fast, and don't have any brakes built in, so you could find that the trolley quickly gets away from you as soon as you lean on it.
The new Rollz Motion is a walker and wheelchair in one. It can be pushed along like a regular walking frame, then when the users needs a rest, a few adjustments transforms the equipment into a fully functional wheelchair, in which can either be used as a brief perch, or be pushed along by a carer.
Bathing
Making the right bathroom adaptations is essential when aiming to live independently with limited mobility. There are a few options available depending on space and budget restrictions. The cheapest option, requiring the least changes to a home, is to install a bath hoist to lower the user into and raise them out of their existing bathtub. The Bath Buddy is a new inflatable bathroom mobility aid, which helps users get in and out of their bath. The chair is positioned inside the bath and deflated to seat the user in the water, then inflated to raise them up and help them back out of the bath.
If a shower room is already present in the home, simply installing a slip-proof shower chair to sit in whilst washing will make the bathing experience more comfortable. For those with bigger budgets, or needing more support with bathing, specialist walk in baths are available, that allow the user to simply open a door and step out, rather than needing to get up from a lying position.
Making the right adaptations to the home, and investing in the most innovative mobility aid equipment, will help a person living with a disability maintain their independence for longer and continue to lead and full and active life.
Article provided by
Harold Rigby
, expert writer on retired living and well-being.
---
more in Technology
What is health informatics and how does it work?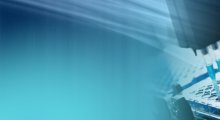 When it comes to keeping the population healthy, there have been many useful advances throughout history.
How to protect yourself from electromagnetic fields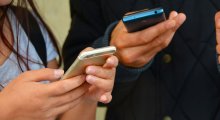 The electromagnetic fields are all around us, and while we can't avoid them all, we should avoid them whenever we can. It has been suggested that it is more important to do so for young people, pregnant women, but also other who intend to have kids in the future.
3 smart construction technologies that make projects more efficient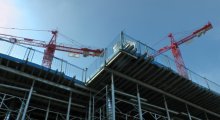 The purpose of technology is to make everything more efficient, safer, and productive. That's why for the past few years, it has been already making its way into every type of industry. As a matter of fact, even the enterprises you once think don't benefit from technology, are utilizing it now to make their business grow.  
How to Take Full Advantage of Screen Recording's Potential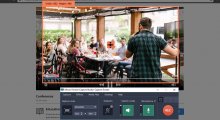 Have you ever tried to use screen recording yet? If you haven't you needn't worry, as the fact of the matter is that most people have actually never used screen recording in the past.
Today's technological solutions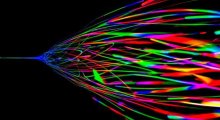 Technological advances move at an unprecedented speed. Every day, technical applications in different fields of science reach new levels. And nanotechnology is playing a leading role in this new era o...