The Global Gaming Expo featured more than 455 companies

More than 455 companies from across the globe were featured at the Global Gaming Expo 2013, among them 125 exhibitors from countries such as Australia, Canada, China, Germany, Japan, Korea, Mexico, South Africa, Taiwan, the United Kingdom and the United States, that made their debut at the G2E. The expo took place September 23-26, 2013 at the Sands Expo and Convention Center in Las Vegas. The expo has been held annually since 2001.
Among the companies with their booth at the expo was the gaming technology giant IGT or International Game Technology, whose DoubleDown Casino engages more than 1.8 million players every day. They manufacture roughly half of all the slot machines in the United States and during the expo they introduced operators their DoubleDown Casino Partner Program that has produced measurable results for land based casinos. They also introduced their Tournament Manager 3.0 that makes it possible for operators to facilitate automated Video Poker tournaments. Earlier this year, in partnership with Casino Del Sol IGT also launched the Game King Championship which was the world's first cross-platform Video Poker Tournament with more than 360 000 players qualifying online.
We invite you to discover more about International Game Technology's innovative products through the interactive media player below as well as at their website at www.igt.com/igtblue.
Disclosure: This post was requested by an advertiser.
---
more in Technology
What is health informatics and how does it work?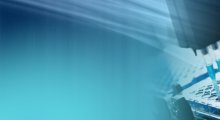 When it comes to keeping the population healthy, there have been many useful advances throughout history.
How to protect yourself from electromagnetic fields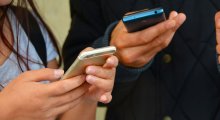 The electromagnetic fields are all around us, and while we can't avoid them all, we should avoid them whenever we can. It has been suggested that it is more important to do so for young people, pregnant women, but also other who intend to have kids in the future.
3 smart construction technologies that make projects more efficient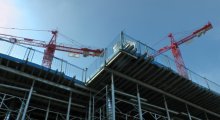 The purpose of technology is to make everything more efficient, safer, and productive. That's why for the past few years, it has been already making its way into every type of industry. As a matter of fact, even the enterprises you once think don't benefit from technology, are utilizing it now to make their business grow.  
How to Take Full Advantage of Screen Recording's Potential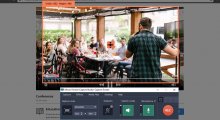 Have you ever tried to use screen recording yet? If you haven't you needn't worry, as the fact of the matter is that most people have actually never used screen recording in the past.
Today's technological solutions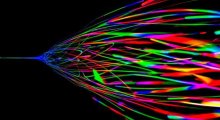 Technological advances move at an unprecedented speed. Every day, technical applications in different fields of science reach new levels. And nanotechnology is playing a leading role in this new era o...