How to choose what type of phone you should get

When buying a new mobile phone we are confronted with an array of jargon; breaking down the barriers of new consumer technologies can certainly be a daunting prospect if you've lost touch with trends and innovations. Mobile phone technology is one of the most fascinating areas of technological innovation right now and their combinations of intuitive software and powerful hardware make choosing the right phone for you a bigger decision than ever. Look at the great diversity of choice and deals on Phones 4 U.
You must decide which features you value most on a phone and whittle down the jargon to a few simple terms. You need a good user interface from which you control the phones functions Ė companies like Apple often tend to set the benchmark in these areas and the intuitive nature of their products is there for all to see. Android haven't lingered in the shadows either and their operating can make a good case for being at least the equal of their rivals. Now that Windows has emerged the choice looks like a distinctly three horse race between IOS, Android and Windows.
You need a good processor to power your phone through the multitasking associated with being a modern phone. A phone is very much a personal assistant these days and if you're a gamer, downloader or heavy internet browser you may look to dual or quad core processors as being of paramount importance.
A good screen is also one of the main selling points and to find the best you need to look at things like pixel density and brightness. Phones like the HTC One X, Samsung Galaxy S3 and iPhone 5 excel here. The new Sony Xperia models such as the Xperia T also have great screens and top of the range cameras to get the best from them.
Cut through the jargon and use a few simple search terms for comparison. Sites like that of Phones 4 U are ideal in assisting you in your choice with their smartphone comparison tool.
---
more in Technology
What is health informatics and how does it work?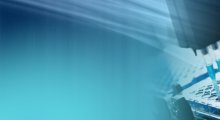 When it comes to keeping the population healthy, there have been many useful advances throughout history.
How to protect yourself from electromagnetic fields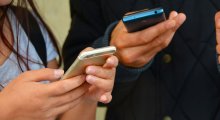 The electromagnetic fields are all around us, and while we can't avoid them all, we should avoid them whenever we can. It has been suggested that it is more important to do so for young people, pregnant women, but also other who intend to have kids in the future.
3 smart construction technologies that make projects more efficient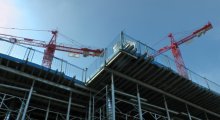 The purpose of technology is to make everything more efficient, safer, and productive. That's why for the past few years, it has been already making its way into every type of industry. As a matter of fact, even the enterprises you once think don't benefit from technology, are utilizing it now to make their business grow.  
How to Take Full Advantage of Screen Recording's Potential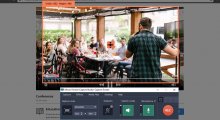 Have you ever tried to use screen recording yet? If you haven't you needn't worry, as the fact of the matter is that most people have actually never used screen recording in the past.
Today's technological solutions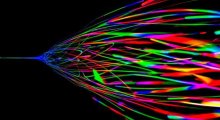 Technological advances move at an unprecedented speed. Every day, technical applications in different fields of science reach new levels. And nanotechnology is playing a leading role in this new era o...