Keeping Up with British Summer Sports

With the speed of development of mobile applications just about keeping up with the speed of broad band upgrades and also the rate at which new hardware platforms are proliferating in-between the existing sizes, when you have a much needed day, week or fortnight away from the office it has never been easier to not miss out on your favourite sporting events. Gone are the days of popping into an electronics outlet to check out the scores on the demo TVs or if abroad, stumbling over the local language to buy a day old paper to scan the back pages. All that's needed is a mobile device and connection to the internet, the TalkTalk homepage is here, and you're off!
Without going into details and specific recommendations - as with sporting tastes, each to his/her own - here are a few sporting events coming up this summer, that you can still stay up to date with whether having a day's vacation (away from the TV) or at work, grabbing a healthy break from staring at the monitor.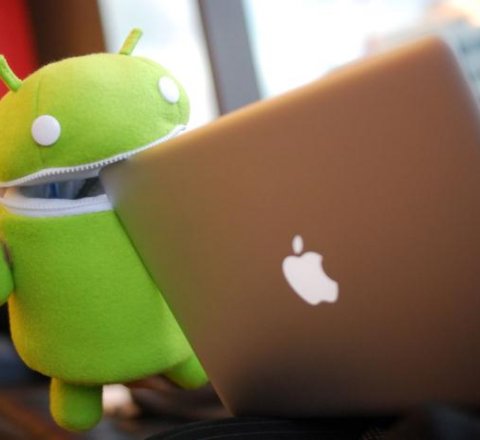 The Championships
The Championships is the official name for Wimbledon - unofficial name of course is "The Tennis" - is scheduled from June 24th - July 7th. This schedule is occasionally flexible as the British summer occasionally requires the use of the third Monday.
To keep up with the drama on the lawns of the All England Club, whilst you enjoy a picnic on another lawn - in both instances; weather permitting - there is an official app for iPhone and new for 2013, Android platforms.
Live scores and Results of course, plus the daily schedule of play so you can use your remote record app to catch up after work on TV. In this instance, you may want to stay away from the live scores to avoid any spoilers.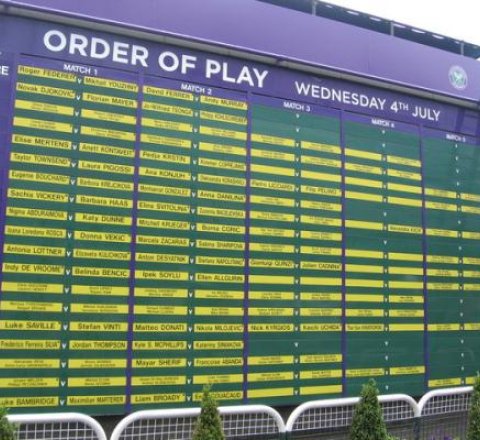 British F1 Grand Prix
The event is over a few days including practice and qualifying, culminating in the race on sunday June 30th.
I was recently on a remote Greek Island - yet free Wi-Fi was prevalent at the multitude of harbour-front cafes and restaurants. It was fairly easy to find an establishment with a TV broadcasting the Canadian GP in the local language. Your own app is an ideal accompaniment to the live TV pictures and somewhat confusing official F1 on-screen graphics. There are various choices, both general race-following and those specifically for your favourite team. For live graphics a larger screen than a mobile is a boon and Sky Sports own iPad app may be the best selection.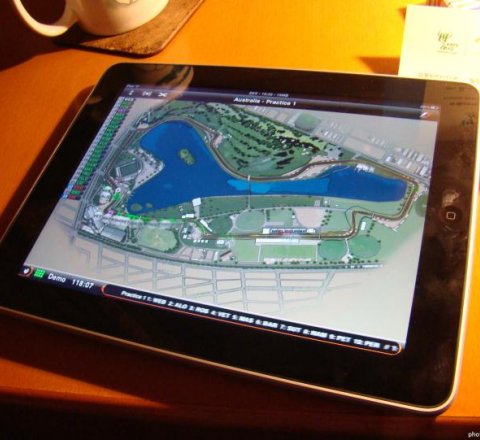 The whole season goes through to the end of November, so hope for an Indian summer.
If you are travelling internationally, the BBC can still provide live updates overseas and this way great overall coverage, through live text updates, of multiple sports can remind you of home without taking too much time away from the holiday activities.
The Ashes, The Open, The Olympics (Again?)
Reporting will cover Cricket's Ashes Test Matches (July 10th - 25th), the golf majors (The Open runs from 18th - 21st July), and of course the afore-mentioned F1 season.
Also in July - 26th-28th - The IAAF is hosting a London 2012 Anniversary Games on the track and field of The Queen Elizabeth Olympic Park Stadium. This will start the use of the main games stadium's career after the main event of summer 2012. The IAAF is a little late on the scene as regards an official app, but updates are available for events through Twitter if you chose to follow the pacesetters.
Let's not go beyond July and wish away the summer, there's more coming up in August and beyond. Even without a specific app for your device, the mobile web-surfer has no problem keeping track of all events via the news outlets and websites from a sunny Wi-Fi hotspot.
---
more in Technology
What is health informatics and how does it work?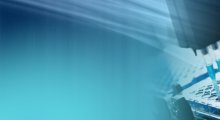 When it comes to keeping the population healthy, there have been many useful advances throughout history.
How to protect yourself from electromagnetic fields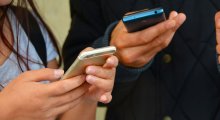 The electromagnetic fields are all around us, and while we can't avoid them all, we should avoid them whenever we can. It has been suggested that it is more important to do so for young people, pregnant women, but also other who intend to have kids in the future.
3 smart construction technologies that make projects more efficient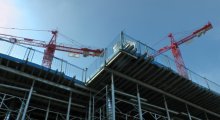 The purpose of technology is to make everything more efficient, safer, and productive. That's why for the past few years, it has been already making its way into every type of industry. As a matter of fact, even the enterprises you once think don't benefit from technology, are utilizing it now to make their business grow.  
How to Take Full Advantage of Screen Recording's Potential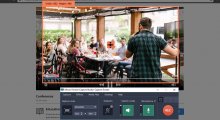 Have you ever tried to use screen recording yet? If you haven't you needn't worry, as the fact of the matter is that most people have actually never used screen recording in the past.
Today's technological solutions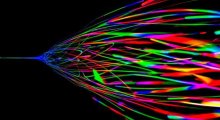 Technological advances move at an unprecedented speed. Every day, technical applications in different fields of science reach new levels. And nanotechnology is playing a leading role in this new era o...