Taxi Of Tomorrow: New York City Mayor Michael Bloomberg goes with Nissan
Back in May 2011 New York City Taxi and Limousine Commission ended a two-year-old selection process of choosing New York's Taxi Of Tomorrow. April 3, 2012 the chosen taxi debuted at a special event in SoHo. Of course, the taxi is Nissan NV200 and it's packed with all sorts of features.
"The Nissan NV 200 unveiled today will be the safest, most comfortable and most convenient taxi the City has ever had,"
said New York City Mayor Michael R. Bloomberg April 3, 2012.
"New York City cabs have always been iconic, and now they will set a new standard. The 600,000 passengers who use taxis to get around every day deserve the cutting-edge technology and top-of-the-line safety features that this model delivers."
What's the standard he is talking about? Just to introduce you a few nice features of
The 2014 Nissan NV200 taxi
:


USB ports and electrical outlet for charging your electronic devices.

The taxis have enough room for four passengers and their luggage.

Transparent roof panels for enjoying the city view.

Passenger-controlled rear air conditioning.

Active Carbon Lined headliner for dealing with odors you might not like.

Reading lights.

Floor lights for finding your things.

USB Auxiliary audio input and charge port for driver.

Rear touch screen designed for maps and entertainment.

Intercom system.

Additionally, as part of the Taxi of Tomorrow program, Nissan is also launching a pilot program to study the use of electric vehicles as taxes.
The Nissan NV200 Taxi with all the standard features will cost $29,700 and it will be the exclusive taxi of NYC starting from late 2013.
The Taxi of Tomorrow can be seen at the 2012 New York International Auto Show at the Jacob Javits Center between April 6 and April 15, 2012.
---
more in Technology
What is health informatics and how does it work?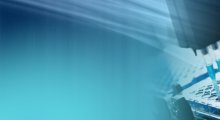 When it comes to keeping the population healthy, there have been many useful advances throughout history.
How to protect yourself from electromagnetic fields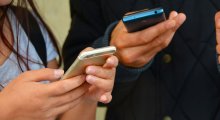 The electromagnetic fields are all around us, and while we can't avoid them all, we should avoid them whenever we can. It has been suggested that it is more important to do so for young people, pregnant women, but also other who intend to have kids in the future.
3 smart construction technologies that make projects more efficient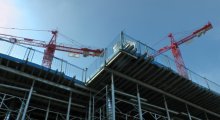 The purpose of technology is to make everything more efficient, safer, and productive. That's why for the past few years, it has been already making its way into every type of industry. As a matter of fact, even the enterprises you once think don't benefit from technology, are utilizing it now to make their business grow.  
How to Take Full Advantage of Screen Recording's Potential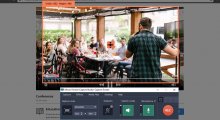 Have you ever tried to use screen recording yet? If you haven't you needn't worry, as the fact of the matter is that most people have actually never used screen recording in the past.
Today's technological solutions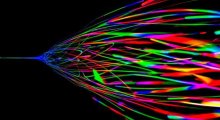 Technological advances move at an unprecedented speed. Every day, technical applications in different fields of science reach new levels. And nanotechnology is playing a leading role in this new era o...