Think Big! Think the World's Largest International Trade Show
DSE (Digital Signage Expo 2012) is the world's largest international trade show and conference dedicated to digital signage, interactive technology and digital out-of-home networks and it will be taking place from March 6 to March 9, 2012.
In addition to numerous educational seminars, practical workshops, industry vertical discussion groups and on-floor presentations, on March 7 and March 8 the Expo will be featuring keynote breakfasts on different topics.
In, Through and Beyond: A Pixel Dialogue
The keynote speaker John Underkoffler has acted as a science adviser for a number of films in the sci-fi genre. Some of the more known names include "Iron Man", "Aeon Flux" and also "Minority report". He is currently a chief scientist of Oblong Industries which was also founded by the man himself. During this keynote breakfast he will try to use examples from fiction (like "Minority Report") and bring it into real user interface design trajectory in order to sketch the most important and imminent advances in the field. He will also discuss their potential and already now visible impact on the world on digital signage.
Digital Signage 2020: Eyes on the Future

This panel has been put together of Dr. Peter L. Bocko (Chief Technology Officer at Corning Glass Technologies, Corning Inc.), Erica Schroeder (Director of Enterprise Video, Cisco), Michelle Tinsley (Personal Solutions Division General Manager at Intel Corp.) and Lisa-anne Uhrmacher (Senior Manager of Business Development at Emerging Solutions Group, Sprint). The panel moderator is Lyle Bunn. All those industry experts will be sharing their vision of the future and to be more exact, the technologies and driving forces that will be shaping the future of the digital signage industry.
A lot will be happening during The World's Largest International Trade Show and to learn more about it and why not attend yourself, check out the information below as well.
---
more in Technology
What is health informatics and how does it work?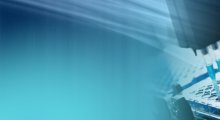 When it comes to keeping the population healthy, there have been many useful advances throughout history.
How to protect yourself from electromagnetic fields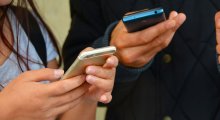 The electromagnetic fields are all around us, and while we can't avoid them all, we should avoid them whenever we can. It has been suggested that it is more important to do so for young people, pregnant women, but also other who intend to have kids in the future.
3 smart construction technologies that make projects more efficient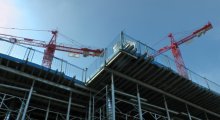 The purpose of technology is to make everything more efficient, safer, and productive. That's why for the past few years, it has been already making its way into every type of industry. As a matter of fact, even the enterprises you once think don't benefit from technology, are utilizing it now to make their business grow.  
How to Take Full Advantage of Screen Recording's Potential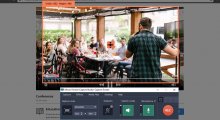 Have you ever tried to use screen recording yet? If you haven't you needn't worry, as the fact of the matter is that most people have actually never used screen recording in the past.
Today's technological solutions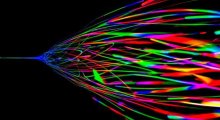 Technological advances move at an unprecedented speed. Every day, technical applications in different fields of science reach new levels. And nanotechnology is playing a leading role in this new era o...