Want to become an IT specialist for The Cheers?
The Cheers magazine is always looking for new people to join our extremely international team of writers. Right now we are looking for more people who would be interested in writing about IT-related topics. If you are interested in this opportunity, please contact us by writing to work@thecheers.org, subject line should say "IT journalist". In your first email please tell us a bit about yourself, your previous experience (either as a writer on IT topics or as a IT specialist) and estimation on your availability.


Thank you
Siim Einfeldt
Editor-In-Chief
The Cheers magazine
---
more in Tech
IT - Call centers (BPO) and cultural changes
When the IT boom happened in India it was thanks to the congress government efforts of globalization. MNC's noticing India's English competency came in with full swing mainly from Europe and America.
Apple revenue boost, that's normal!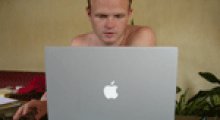 Best year it is for Apple, but that's normal. Doesn't anyone agree? I didn't used to be much of a Mac fan myself. The first time I used it was in France and it really took 2 weeks from me to get used to Mac...and I still didn't feel it's comparable to Windows.
Giant Google and its new toys - Google Desktop 2
Some time (years) ago Google was big. Just big, nothing else. Then it became the biggest and most used search engine in the world. I won't even talk about the profits. Google used to be a giant, however, it's growing bigger and bigger with every day. Just recently they have come out with a new product called Google Desktop 2.
Get identified under your skin!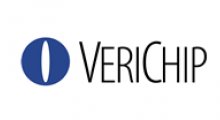 There are movies that entertain you, frighten you, and enlighten you. Then there are movies that trigger your brain of a possible invention that might take shape. This happens every time you watch a Science-fiction movie you wonder, THIS is something that can be explored! There have been movies in the past that have shown the possibilities of planting a gadget inside a human to track his/her daily activities. If that idea has already triggered you of a possible invention, and you are on the edge of dismissing that as a distant dream, think again! You could be just on your way to getting yourself identified by surgically implanting yourself with a rice-grain sized chip under your skin thanks to a VeriChip.