Introduction to sports betting bonuses

Are you into sports betting? Betting on sports can be a very lucrative side-job, or why not even full-time job, as long a you know what you're doing. Obviously, it's a type of gambling, but a number of friends who have been sports traders for years are turning constant profit from it. If you do it right, sometimes getting the bets right just 50 percent of the time might be good enough. The trick is to place the bets on the sites with the best odds for the specific sports/event you want to bet on.
Different sports betting sites often have
different odds
for the same event. So sometimes just betting on the site with way higher odds than on other sites might make you some money by the end of the day. Even if you don't know anything about the sport all. At the same time, if you know a lot about the sport you're betting on, and maybe more specifically the match you're betting on, and know that the odds in your opinion should way higher or lower, that's a good match to bet on.
But making money with sports betting is not just about finding the best odds and best sites for it, it's also about finding the best
betting bonuses
. The world cup is just ending, but during the FIFA World cup 2018 many betting sites were offering great bonuses such as free first bet if you end up losing. Which in reality means that, let's say you made a bet on Croatia-Denmark game, bet $30 for Denmark to win, but as we know now, they lost. If the mentioned free-bet bonus was in place, you'd get the $30 (or less, depending on what the maximum size of the guaranteed risk-free bet was) from that bet back. The free-bet bonus is usually offered to invite new players to the betting platforms.
The risk-free betting bonus is just one kind of bonus the betting sites offer you.
There is reload bonus, which means that whenever you deposit more money to your account, you'll be credited with more money than you actually deposited. Depending on the bonus, it can usually be anywhere between 25-200%. However, keep in mind that the higher the reload bonus, the more you should pay attention to the offer's Terms and Conditions page. With 25% bonus there might not be any catch to the offer. However, for a reload bonus of 100% there might be certain wagering requirements, meaning that you need to place so many bets in order to be able to withdraw the bonus money.
In addition to reload bonuses you might also sometimes find rebates or cashbacks. Which means that from every losing bet you might get a certain percentage of your bet back.
---
more in Sport
Building a solid horse racing treble bet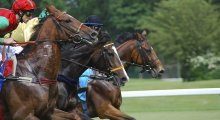 When betting on horse racing, opting for a single selection that you wholeheartedly believe in has a lot of positives but there's also as many reasons to back your bets as a three-fold treble.
Fascinating facts about bowling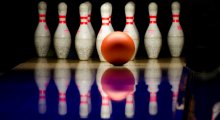 Bowling has been around for quite some time. Some archeological research suggests that ancient Egyptians used to practice a primitive form of bowling based on the remains found by a team.
Champions League breakdown - stats and predictions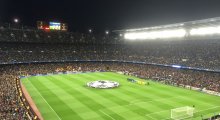 The 2018 Champions League is entering its final stages with eight teams from across the continent now eyeing glory in Kyiv. The next round of games will take place in April, and with a selection of the world's best players on show, it promises to be an exciting occasion.
Cheltenham Festival Last Minute Betting Whispers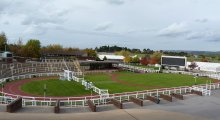 The Cheltenham countdown clock is rapidly ticking itself down to the moment the crowd roars and the tapes go up for the opening race of the 2018 Cheltenham Festival.
The Equipment You Need to Start Playing Golf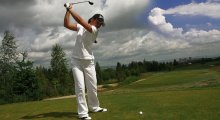 Golf is one of the most popular sports in the world and more and more people are discovering how fantastic it is every single year! If you are thinking about taking up golf but have no idea where to start, we have the below guide to help you out.