A Day At The Cheltenham Festival

For any follower of horse racing, spending a day at the Cheltenham Festival will highly on their sporting bucket list. Whether you are in attendance on the opening Tuesday or the final Friday, the atmosphere you will experience at Prestbury Park is unrivalled by any other venue in horse racing and you will be treated to some of the most compelling sporting drama you could ever wish to witness.
You could be a seasoned professional when it comes to horse racing - kitted out with your finest tweed garments and a handy pair of binoculars - or a complete novice and theirs is still something wonderfully alluring about the Cheltenham Festival. The on-track action obviously takes centre stage, but there are plenty of reasons why a day spent at Cheltenham during the middle week of March would be a truly unforgettable experience for any sports enthusiast.
There's ample parking available in and around Prestbury Park, but you don't want to be worrying about driving when planning your day at Cheltenham.
Coach travel can easily be booked
and Cheltenham racecourse even has their own dedicated train station. So, you can sit back and relax, share your hot fancies for the day and get yourself into the party mood as you make your way to the race.
Once you step foot through the famous gates leading into the racecourse, you will soon get caught up in the frenzy of the Festival. You and your party will need to make sure you are fully prepared for the racing to start, so the first port of call will be to purchase a racecard. There's plenty of signage and stewards on hand to direct you to your designated viewing enclosure, along with a wide variety of refreshment stands and drinks areas, to ensure you are well fed and nicely lubricated.
The traveling battalion of Irish horse racing fans tend to congregate around the Guinness Village and the atmosphere there is something you cannot afford to miss. Irish fans follow their favoured horses and trainers around the world. Their passionate support during the Festival is irrepressible and a vital ingredient in creating the famous Cheltenham Festival atmosphere.
Surrounded by 70,000 other excitable racegoers, the temperature really beings to climb as the first race of the day draws ever nearer. Private betting facilities are available in boxes and restaurants, but the electricity of the betting ring is something you need to experience. Rubbing shoulders with your fellow punters as you scan the bookie's boards for the best odds or look on your phone to
check for the best tips online
, before wading through the throngs of spectators to place your first bet of the day. Obviously, you don't have to be a gambler to enjoy the racing at Cheltenham - it just adds a little extra spice to your afternoon.
Once the winner of the final race has finished drinking in the applause in the winners' enclosure, attendees can fully immerse themselves in the Cheltenham Festival afterparty. The
Final Flight Bar
remains open once the racing has concluded, where live music and a fully-stocked cocktail bar will keep spirits high well into the evening.
Whether the post-Cheltenham euphoria takes you to The Final Flight Bar or another venue in the surrounding area, make sure your racecard is safely tucked away. Your racecard will act as a wonderful memento from your day at Cheltenham and a handy reminder of what races you watched that afternoon, especially if your struggling to remember the finer details the following morning.
---
more in Sport
Scottish Premiership is Finally a "Betting League"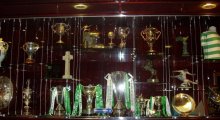 In 2017 and 2018, after just one game of 38 had been played in the Scottish Premier League season, bookmakers Paddy Power paid out to any punter who had backed Celtic to win the championship.
Lakers Squad Strengthening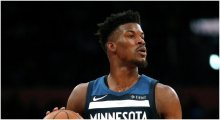 The transfer of LeBron James to "Lakers" has recently stopped being discussed. So, this situation is one of the most important transfers of the season.
Results of Ended Basketball Season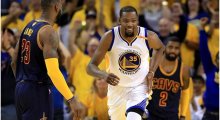 In the current season, there wasn't a decent struggle for the champion title in the National Basketball Association.
Sports Betting Savant Jeff Johnson Will Turn Your Bookie Into an ATM Machine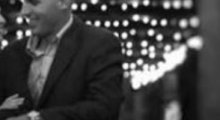 If you have ever bet on sports then it's a lock that you have felt that gut-wrenching pain that goes along with losing. The pain is exponentially intensified when what seems like a sure winner turns into a loser with an unforeseen last-second score.
Introduction to sports betting bonuses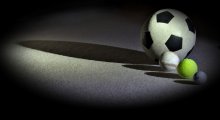 Are you into sports betting? Betting on sports can be a very lucrative side-job, or why not even full-time job, as long a you know what you're doing.