Amazing Tales of Visually Impaired People who Have Conquered the World

"When there is a will, there is a way", goes the popular saying - and there is nothing that exemplifies more the strength of human will than the amazing feats of people with disabilities. From Homer (the blind ancient Greek bard and alleged author of the renowned epic poems Odyssey and Iliad) to Paralympic athletes and blind poker players, people with visual impairments have often risen to the top of their respective fields.
James Holman: The Blind Traveller
If anyone deserves a top spot on this list, it is definitely the British Victorian-era explorer James Holman. A former naval lieutenant who lost his eyesight at age 25 due to rheumatic illness, Holman since became the most prolific traveler in human history - including people with eyesight - before modern means of transportation entered the game. He was also the first blind person to sail around the world - and the first one to attend medical school.
In 1819 he began his journey
, which he documented in his books and which brought him to every corner of the world, across all known continents; what is even more notable, is that he travelled solo, for over forty years.
His travels brought him to Siberia, where he was imprisoned and exiled by the Tsar on espionage charges, and to Africa, where he fought against the slave trade, contributed to the establishment of the state of Equatorial Guinea and had the Holman River named in a tribute to him. "The Blind Traveller", as he was known, published five volumes of his memoirs and was a pioneer of human echolocation, the method of using reverberations and sound to sense his surroundings, often by tapping on his cane.
Steven Iglesias: Poker Face for Two
Blind people have long excelled in sports and games: the Paralympic Games are filled with extraordinary athletes. Another notable case is that of
Steven Iglesias, the legally blind poker player
who just got the 23rd spot in the 2017 World Series of Poker Event #42: $10,000 No-Limit Hold'em Six-Handed last summer, for a total of $25,139. He recently made an appearance in the 888Live London Festival too.
Iglesias has been playing poker since he was 18, yet he became blind three years ago, at the age of 25. Ever since then, he has been playing with the help of his friend, Daniel Grytten: Iglesias taught him the game and Grytten in exchange serves as his eyes on the table. He is inspired by the story of Hal Lubarsky, the first blind poker player to participate in a WSOP event with the help of a reader.
Euler and Pontryagin: Notable Mathematicians with Eyesight Problems
Lev Pontryagin, one of the leading mathematicians of the 20th century, was born in Moscow in 1908 and lost his sight in a stove explosion when he was 14 years old; yet that did not stop him from pursuing his great love for mathematics and making major contribution in the fields of algebra, topology, and dynamical systems.
As Iglesias reads his poker cards with the help of his friend, Pontryagin managed to study mathematics with the help of his mother, who became his tutor and his "eyes". She read him books by famous mathematicians and described the math symbols based on the way they appeared to her since she did not understand them or know their proper names.

One of the most renowned mathematicians in history, Leonhard Euler, also became also totally blind later in his life. That did not affect his work though - in fact, his productivity increased after that, and he produced one mathematical paper every week during 1775, with the help of his scribes.
From Andrea Bocelli, the famous tenor, to Erik Weihenmayer, the first blind person to climb Mount Everest, there are countless other examples of people with impairments who have strived for excellence - proving that, indeed, extraordinary circumstances often provide an opportunity for extraordinary achievements.
---
more in Sport
Scottish Premiership is Finally a "Betting League"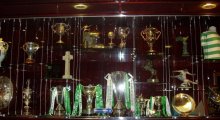 In 2017 and 2018, after just one game of 38 had been played in the Scottish Premier League season, bookmakers Paddy Power paid out to any punter who had backed Celtic to win the championship.
Lakers Squad Strengthening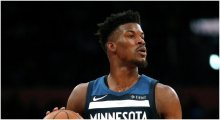 The transfer of LeBron James to "Lakers" has recently stopped being discussed. So, this situation is one of the most important transfers of the season.
Results of Ended Basketball Season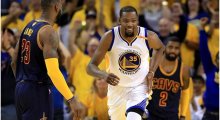 In the current season, there wasn't a decent struggle for the champion title in the National Basketball Association.
Sports Betting Savant Jeff Johnson Will Turn Your Bookie Into an ATM Machine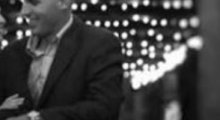 If you have ever bet on sports then it's a lock that you have felt that gut-wrenching pain that goes along with losing. The pain is exponentially intensified when what seems like a sure winner turns into a loser with an unforeseen last-second score.
Introduction to sports betting bonuses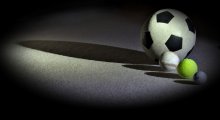 Are you into sports betting? Betting on sports can be a very lucrative side-job, or why not even full-time job, as long a you know what you're doing.