Golf Fashion Trends in 2017

Looking good on the golf course is one of the indispensable aspects of an enjoyable play. The course is the place where we are exposed, and so we always want to look our best. While golf fashion has its own rules, it still can have major influence from the mainstream fashion brands. Plus, there are also extravagant players like Jon Daly who dictate their own rules and create their own trends in golf course couture.
Let's see what are the best options to wear and the trends to look out for in 2017.

1. Look out for vivid colors
The times of black and white are far behind, as more and more golfers tend to choose bright and flashy colors. Much like in the 50s, every bold choice of big prints, Hawaiian T-Shirts and unexpected color combinations will do. If you want to stay classy, choose your favorite polo-shirt in one color, but make it lemon-yellow or salmon-pink. This way, you will look stylish and stand out at the same time.
2. Geometric prints
Rhombic and square designs have always been associated with smart. Pastel colors will add geometric patterns a warm touch and make them look more vivid and playful. For a bolder solution, go for red or yellow diamond patterns on your trousers with a classier white polo on top.
3. Black and white
This combination is both elegant and old school. While these two colors usually don't play along well with other shades and tones, stay with white shoes and white trousers, with a black top. A small, minimalistic print on that black top will add to your sophistication and will make the whole combination look more original.
Shorter is better
Your shorts may be as short as your imagination allows. Look out for options that allow for unrestrained movement, and yet are elegant and slim-fit. It's important to remember that too short may be close to vulgar, and thus is not recommended. Be sure to read more of fashion tips and
free golf betting tips
to be on the current with modern tendencies.
White chinos
Chinos are slim fit and elegant, perfect for the summer weather. As long as it is not raining and your club is not drowning in mud, the chinos are a perfect solution for on-course fashion. White chinos will go great with a navy top or any other top that stands out with vivid colors. Other trendy colors for chinos are ivory, beige and lemon-yellow for a brighter look.
Opt for green colors
While 2015 and 2016 were the times of minty and breeze shades of green, 2017 is the time for something deeper. Chlorophyll green is one of those colors that will go perfectly with grey or white trousers or shorts, and will give your look a shiny edge.
The main priority on the golf course, of course, is to stay stylish and feel comfortable. Choose whatever you feel like yourself in, and you will have all of the confidence you need.
---
more in Sport
Characteristics of a Great Golfer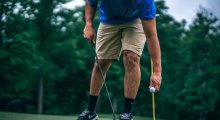 Believing in themselves and being able to focus and commit to winning are some of the traits that successful golfers need to have. However, there are other attributes that one needs to have in order to make it as a professional golfer.
How To Bet On Horse Racing And Win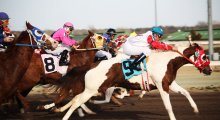 The Cheltenham racing festival is currently ongoing in the UK, and many people will like to enjoy what it has to offer.
Maria Sharapova denies drug cheating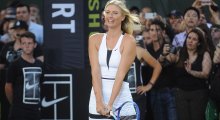 On January 26, 2016 Maria Sharapova failed a drug test, something she revealed two months later.
History of the Goodwood Estate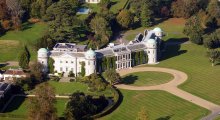 The Goodwood Estate has been around since the 1600's when the Goodwood House was built. The estate is now home to the famous Festival of Speed, Goodwood Revival, and Glorious Goodwood festivals.
Mayweather Vs McGregor - A Knockout?
Mayweather vs McGregor should go down as one of the most historic fights ever as veteran boxer Floyd Mayweather takes on UFC star Conor McGregor in Las Vegas.