Maria Sharapova denies drug cheating

On January 26, 2016 Maria Sharapova failed a drug test, something she revealed two months later. After testing positive for
Meldonium
, on June 8, 2016, she was suspended from competing in tennis for two years (later the suspension was reduced to 15 months).
The substance she was accused of taking was meldonium, a substance that had been banned effective January 1, 2016 by the World Anti-Doping Agency. To this day she is saying that while she was stupid taking it, it wasn't meant to boost her performance, and additionally, the positive effects of the drug have never been proven. According to her, she took it "based on a doctor's recommendation with good faith belief that it was appropriate and compliant with the relevant rules."
When talking about people criticizing her, such as Eugenie Bouchard, she told the BBC that "I think those are comments not based on facts, and therefore I don't take them into consideration." She says that meldonium, the drug she was accused of taking, is a prescription drug used to treat a heart condition.
She wants to leave the scandal behind her and go on with her life, and career.
She also just published a book called "Unstoppable, My Life So Far" where she talks about the doping scandal as well as many other aspects of her life. When talking about taking meldonium, she says that she has been taking it since 2006 for health issues.
---
more in Sport
History of the Goodwood Estate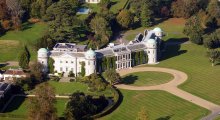 The Goodwood Estate has been around since the 1600's when the Goodwood House was built. The estate is now home to the famous Festival of Speed, Goodwood Revival, and Glorious Goodwood festivals.
Mayweather Vs McGregor - A Knockout?
Mayweather vs McGregor should go down as one of the most historic fights ever as veteran boxer Floyd Mayweather takes on UFC star Conor McGregor in Las Vegas.
The Golfing Handicap System: What is It?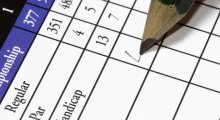 Don't forget about my handicap! - you've probably heard this term bandied about in golfing terms, but don't have the slightest idea what it could mean.
Getting started with E-sports betting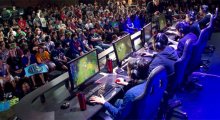 The past couple of years, eSports have been a very hot topic to discuss as the industry is rapidly growing and seems to have no stop to it. While some see limitations, others claim that competitive video games will replace traditional sports in the future.
Seattle opens up its doors to the biggest esports tournament ever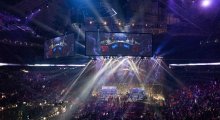 Yesterday marked the beginning of the biggest ever esports tournament.