Maria Sharapova denies drug cheating

On January 26, 2016 Maria Sharapova failed a drug test, something she revealed two months later. After testing positive for
Meldonium
, on June 8, 2016, she was suspended from competing in tennis for two years (later the suspension was reduced to 15 months).
The substance she was accused of taking was meldonium, a substance that had been banned effective January 1, 2016 by the World Anti-Doping Agency. To this day she is saying that while she was stupid taking it, it wasn't meant to boost her performance, and additionally, the positive effects of the drug have never been proven. According to her, she took it "based on a doctor's recommendation with good faith belief that it was appropriate and compliant with the relevant rules."
When talking about people criticizing her, such as Eugenie Bouchard, she told the BBC that "I think those are comments not based on facts, and therefore I don't take them into consideration." She says that meldonium, the drug she was accused of taking, is a prescription drug used to treat a heart condition.
She wants to leave the scandal behind her and go on with her life, and career.
She also just published a book called "Unstoppable, My Life So Far" where she talks about the doping scandal as well as many other aspects of her life. When talking about taking meldonium, she says that she has been taking it since 2006 for health issues.
---
more in Sport
Scottish Premiership is Finally a "Betting League"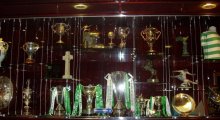 In 2017 and 2018, after just one game of 38 had been played in the Scottish Premier League season, bookmakers Paddy Power paid out to any punter who had backed Celtic to win the championship.
Lakers Squad Strengthening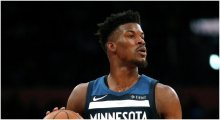 The transfer of LeBron James to "Lakers" has recently stopped being discussed. So, this situation is one of the most important transfers of the season.
Results of Ended Basketball Season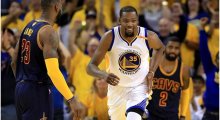 In the current season, there wasn't a decent struggle for the champion title in the National Basketball Association.
Sports Betting Savant Jeff Johnson Will Turn Your Bookie Into an ATM Machine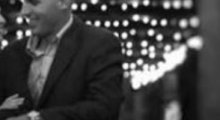 If you have ever bet on sports then it's a lock that you have felt that gut-wrenching pain that goes along with losing. The pain is exponentially intensified when what seems like a sure winner turns into a loser with an unforeseen last-second score.
Introduction to sports betting bonuses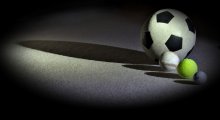 Are you into sports betting? Betting on sports can be a very lucrative side-job, or why not even full-time job, as long a you know what you're doing.