What is hot in the sports world in 2017?

With temperatures rising across the world, summer is well under way. But what is going on in the world of sports and what sporting events should you clear your diary for in 2017? No matter what your poison is or where you are, there is a whole host of fun, exciting, and nail-biting events for you to get involved with this summer. If you are looking for an extra layer of excitement with your viewing, you could even consider placing a few bets on the outcomes of various matches, or even athletes performances. If you want to be really wild, you could consider placing a few accumulator bets where your jackpot depends on you winning multiple events, and while watching live streaming sports on premium websites such as
Free live streaming
it would be best to use a betting calculator to help you work out your winnings!

Whilst
Wimbledon is now underway
, there is still time to get involved. Running until 15th of July there are plenty of opportunities to mix your Pimm's, get some strawberries, and settle down in front of the television to watch some of the world's greatest tennis players battle it out for the Wimbledon Trophy. Favourites to win this year's tournament include Andy Murray who has not had a great start to the year, but it is hoped he will pull out all the stops to beat off stiff competition from Roger Federer and with a GBP 31 million prize pot, you can bet that the competition will be tough!
This year's cycling extravaganza is the 104th edition of the Tour de France.
Kicking off on the 1st July
in Dusseldorf, it will finish on the Champs-Elysees stage in Paris, 23 days later. With 198 riders from 22 teams, it is set to be an exciting race. Favourite to win this year is Chris Froome followed by Nairo Quintana, Porte, and Fabio Aru. But of course, it is impossible to accurately predict such a thing until the rubber is on the tarmac and the race is underway!

In the 63rd instalment of the tournament, the 2018 UEFA Champions League kicks off with the qualifying rounds between June and August, and the proper competition starting on the 12th September. Real Madrid have two wins under their belt and will be vying to make it a hat trick, but until the series gets underway, it is very difficult to predict. With lots of
great new talent cropping up across
Europe, it is sure to be a great tournament.
Then in November, the Melbourne Cup starts. One of the most watched sporting events in Australia, it showcases some of the finest equine talent in the world and is always a great excuse for a bet and a drink!
These are just some of the great sporting events lined up for the second half of 2017 and we hope you got some inspiration for who to place your pennies on when you log on to the bookies! Remember you have to be in it to win it, and placing a bet will just further increase your viewing pleasure!
---
more in Sport
Sleep: Serena's secret weapon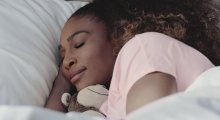 For all-star athlete Serena Williams, sleep is an important part of her training program Any athlete will tell you that what you do off court is as important as what you do on it.
The history of changes in F1 rules and regulations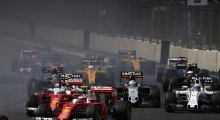 The rules that have been used to govern Formula One racing have changed drastically over the years. The rules and regulations of the sport are often dictated by the main governing body, FIA. The main reasons behind the various F1 changes in rules are often associated with safety implementation. Over the decades, the FIA has provided several regulatory changes in the sport.
Biggest wins in sports betting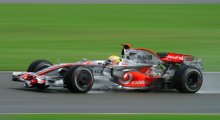 There are many similarities that exist between actually playing sports and betting on sports. The importance of luck can't be disputed but skill is what is required for the ultimate achievement of consistent wins.
Rising Football Stars Under The Age of 20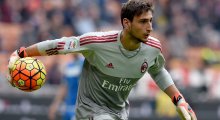 Football fans can expect good things from the crop of youngsters who seem to be taking the football game by storm. The boys showcase pure and raw talent as they wait to break through top clubs all over the globe.
Introduction to horse racing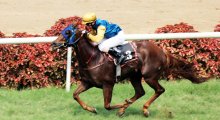 Horse racing is a very old and popular sport. According to several historical records, horse racing has been there since the beginning of time (if your world is just a few thousand years old, that is).