Sleep: Serena's secret weapon

For all-star athlete Serena Williams, sleep is an important part of her training program.
Any athlete will tell you that what you do off court is as important as what you do on it. They must eat and drink properly, train regularly, and many practice meditation to gain better control of their ability to focus and direct their bodies. Another essential off-court activity for successful athletes is sleep.
Serena Williams, one of the world's greatest athletes and winner of 23 Grand Slam titles, prioritises sleep as a pillar of her training regimen. And her TEMPUR®
mattress
plays a pivotal role.
"'Eat. Train. Sleep. Repeat,'" says Serena. "That is my mantra with my sights set on the all-time Grand Slam record." She started sleeping on a TEMPUR 10 years ago. It was one of a set of tactical changes she was making to her training program, both on and off the court, to improve and achieve the goals she had set for herself – to play better and win more often.
"Training is important, but recovery and sleep are just as critical, which is why I value a great bed," says Serena. "When I don't get enough sleep I can't get a good workout… and I don't have enough rejuvenation in my cells to use the muscles that I need."
Serving the science of sleep
Serena's feelings are supported by scientific research. There are numerous investigations into the effects of sleep and sleeping patterns on athletic performance. They all point to the physical and mental benefits sleep brings to athletes.
For instance, studies have shown that student athletes who do not sleep a full eight hours at night are 1.7 times more likely to get an injury. And, for Serena, sleeping well can improve her reaction time and boost hitting accuracy by up to 42%.
Sleep is crucial for recovery
As one of the greatest athletes of all time, and someone with a demanding training regimen, Williams recognizes that sleep is critical to successful recovery after training. And it helps prepare her mind and body for the next challenge.
"Over the years, my routine off the court – eating well, staying positive and getting quality sleep – has paid dividends," she says.
"Now as I start a new journey into motherhood, sleep will continue to be a top priority for my family – powered by TEMPUR." says Serena Williams.
---
more in Sport
The history of changes in F1 rules and regulations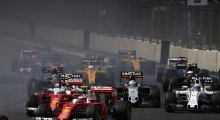 The rules that have been used to govern Formula One racing have changed drastically over the years. The rules and regulations of the sport are often dictated by the main governing body, FIA. The main reasons behind the various F1 changes in rules are often associated with safety implementation. Over the decades, the FIA has provided several regulatory changes in the sport.
Biggest wins in sports betting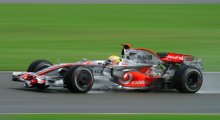 There are many similarities that exist between actually playing sports and betting on sports. The importance of luck can't be disputed but skill is what is required for the ultimate achievement of consistent wins.
Rising Football Stars Under The Age of 20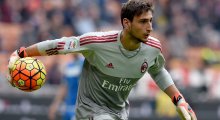 Football fans can expect good things from the crop of youngsters who seem to be taking the football game by storm. The boys showcase pure and raw talent as they wait to break through top clubs all over the globe.
Introduction to horse racing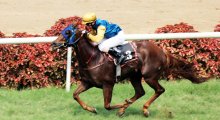 Horse racing is a very old and popular sport. According to several historical records, horse racing has been there since the beginning of time (if your world is just a few thousand years old, that is).
Football? Transfers? Gossip?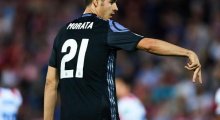 When the transfer window for football clubs opens there are always a lot of rumors flying around. And this summer isn't anything different.