Biggest wins in sports betting

There are many similarities that exist between actually playing sports and betting on sports. The importance of luck can't be disputed but skill is what is required for the ultimate achievement of consistent wins. The betting world has super stars too, these are individuals who were quite lucky. However, most of the biggest wins in sports betting is as a result of both risk assessment and careful analysis.
The following are some of the biggest wins in sports betting ever.
Lewis Hamilton in the year 2008 was crowned the global champion of Formula 1. There is a man who had anticipated the win over a decade back simply by watching Lewis at the age 14 karting. The man placed a bet of 100 on the championship even before the 25th birthday of the driver and took home an astounding 125,000 pounds. Similarly, in 2003 another better placed a 100 pound bet on Lewis when he was just 18 years old and walked home with 10, 000 pounds.
There is a punter who placed an outrageous 50 pence bet and this was on an eight-horse accumulator at crazy odds i.e. 2,000,000-1. The individual won an amazing 1,000,000 pounds prior to his 60th birthday, this is despite the fact that each of the 8 horses were considered in Dubai, Wolverhampton and Sandown racecourses to be long-shots.
An engineer who is 61 years old from Exeter was a winner of 1.5 million from just a 2-pound stake of the Totepool. He was able to achieve this by predicting correctly each of the six champions at a meeting for horse racing held in Exeter.
Manchester United, hallelujah!
A fan of Manchester United who hails from Lichfields became the winner of 500,000 and this was just from an accumulator of 30 pence. He achieved this by the correct prediction of the champions for a single season of the 5 leading English leagues as well as the lower 3 Scottish divisions. In fact, it was the same man in 1999 who won an amazing 157,000 and this was just from an accumulator of 2.50 pence when the Champion`s league was won by Manchester United.
A punter that comes from Morecambe placed a 59 pound bet at crazy odds of 25,000-1 in 1996 and won 550,000. He simply made a prediction of a horse racing jockey called Frankie Dettori winning each race held at Ascot.
In the year 2006, a punter from the renowned Berkshire who placed a 200-pound bet at strange odds of 125-1 and walked home with 25,000. He predicted that Liverpool's Xabi Alonso would score one goal from behind the halfway line at some point of the season.
---
more in Sport
Scottish Premiership is Finally a "Betting League"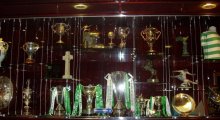 In 2017 and 2018, after just one game of 38 had been played in the Scottish Premier League season, bookmakers Paddy Power paid out to any punter who had backed Celtic to win the championship.
Lakers Squad Strengthening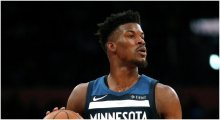 The transfer of LeBron James to "Lakers" has recently stopped being discussed. So, this situation is one of the most important transfers of the season.
Results of Ended Basketball Season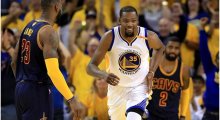 In the current season, there wasn't a decent struggle for the champion title in the National Basketball Association.
Sports Betting Savant Jeff Johnson Will Turn Your Bookie Into an ATM Machine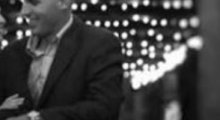 If you have ever bet on sports then it's a lock that you have felt that gut-wrenching pain that goes along with losing. The pain is exponentially intensified when what seems like a sure winner turns into a loser with an unforeseen last-second score.
Introduction to sports betting bonuses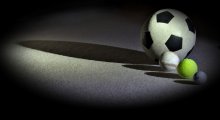 Are you into sports betting? Betting on sports can be a very lucrative side-job, or why not even full-time job, as long a you know what you're doing.