Introduction to horse racing

Horse racing is a very old and popular sport. According to several historical records, horse racing has been there since the beginning of time (if your world is just a few thousand years old, that is). It used to be very popular in Babylon and Greece. It was also a part of the 648 BC Olympics which was held in Greece. Many people claim that nowadays horse racing is not as popular as it used to be in the past. However, in the past 2 years, more than 6 million people have been attending the various horse racing events which take place throughout the world.
Horses
The horses which are used for racing are very different from your average horse. They are lighter and more agile. The average life span of a race horse is around 30 years. However, most of them retire from racing at the age of 15. After their retirement, they are usually sent to dressage so that they stay active.
Grand National
The Grand National is definitely the most popular horse racing event in the world. More than 10 million people from all over the world follow this event. It started back in 1839 and the name of the winner of the first Grand National was Lottery. It has the reputation of being a very risky race considering there have been plenty of casualties. That's the dark side of the horse racing industry. The Grand National is not only risky for the horse racers but for the horses as well. Since 2000, 11 horses have died at the Grand National.
There have also been several cases where the horses have been drugged to make sure that they don't show any pain or suffering and just keep on running. A horse trainer named Mahmood was banned from horse racing for 8 years after he was accused of drugging his horse.
The good news is that it is becoming safer with every passing year. There have been no deaths since 2012.
---
more in Sport
Scottish Premiership is Finally a "Betting League"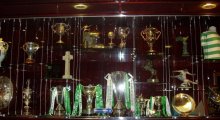 In 2017 and 2018, after just one game of 38 had been played in the Scottish Premier League season, bookmakers Paddy Power paid out to any punter who had backed Celtic to win the championship.
Lakers Squad Strengthening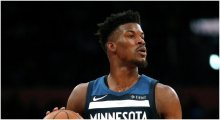 The transfer of LeBron James to "Lakers" has recently stopped being discussed. So, this situation is one of the most important transfers of the season.
Results of Ended Basketball Season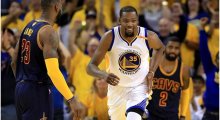 In the current season, there wasn't a decent struggle for the champion title in the National Basketball Association.
Sports Betting Savant Jeff Johnson Will Turn Your Bookie Into an ATM Machine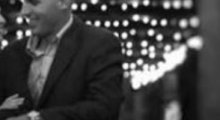 If you have ever bet on sports then it's a lock that you have felt that gut-wrenching pain that goes along with losing. The pain is exponentially intensified when what seems like a sure winner turns into a loser with an unforeseen last-second score.
Introduction to sports betting bonuses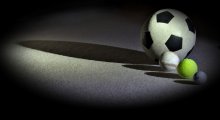 Are you into sports betting? Betting on sports can be a very lucrative side-job, or why not even full-time job, as long a you know what you're doing.