Football? Transfers? Gossip?

When the transfer window for football clubs opens there are always a lot of rumors flying around. And this summer isn't anything different.
Real Madrid forward Alvaro Morata - there's a rumor he might possibly be transferred to English giants Manchester United. It is said that Manchester United has made a 60 million Euro bid on the striker. The Spanish striker has been on the bench during last seasons matches, as head coach Zinedine Zidane preferred French Striker Karim Benzema on his starting line up over Morata. Sources close to Morata have said that the striker is unhappy at Madrid because of the limited playing time he's been getting.
Paris Saint-Germain hopes to sign Arsenal's transfer goal, Kylian Mbappe, after a positive encounter between Mbappe, his father and the Paris saint-Germain officials. The 18-year-old striker, has had a successive season with his club after winning the French league first the last season. Mbappe is known for bis pace and great goal scoring capabilities.
In 15 years no Athletico Madrid player has ever signed for Spanish giants Real Madrid. But this is about to change as Theo Hernandez is about to make a move to the Spanish Champions Real Madrid. Hernandez spent his last season on loan at Alaves and Real Madrid has made a 24 million Euro bid on the player. The 19-year-old's move is rumored to be completed on Thursday or Friday this week.
The former Barcelona and currently Arsenal striker Alexis Sanchez, is said to be leaving the Gunners this summer. The 28-year-old joined Arsenal from Barcelona on the summer of 2014 and has one year remaining in his contract. The Chilean who has had a recent successive campaign at the confederations cup in Russia, is rumored to reunite himself with former manager Pep Guardiola. Sanchez has had huge wage demands that Arsenal are reluctant to meet. Manchester City coach Pep Guardiola is looking to shape his striking force for next season, and Sanchez is said to be the perfect choice.
After spending 13 years in Manchester united, Wayne Rooney is about to go back to his boyhood club Everton. Wayne Rooney has had a lot of success in his years in Manchester and due to his age, many think it's time for Rooney to leave United for Everton. According to sources, China is too far for Rooney and that's why a lot of links are towards Everton. Everton's Coach Koeman is eyeing for the top four slot when the premier league kicks off, and Rooney's experience will be an added advantage to his squad.
This summer transfer was recently opened and is set to close on August. Some clubs have already had confirmed signings and others are still on the chase for new players so as to boost their squads next season.
---
more in Sport
Scottish Premiership is Finally a "Betting League"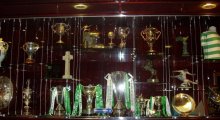 In 2017 and 2018, after just one game of 38 had been played in the Scottish Premier League season, bookmakers Paddy Power paid out to any punter who had backed Celtic to win the championship.
Lakers Squad Strengthening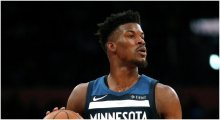 The transfer of LeBron James to "Lakers" has recently stopped being discussed. So, this situation is one of the most important transfers of the season.
Results of Ended Basketball Season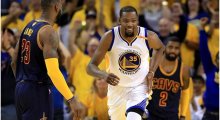 In the current season, there wasn't a decent struggle for the champion title in the National Basketball Association.
Sports Betting Savant Jeff Johnson Will Turn Your Bookie Into an ATM Machine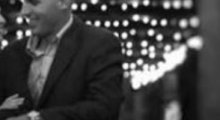 If you have ever bet on sports then it's a lock that you have felt that gut-wrenching pain that goes along with losing. The pain is exponentially intensified when what seems like a sure winner turns into a loser with an unforeseen last-second score.
Introduction to sports betting bonuses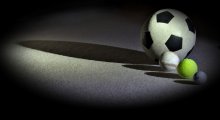 Are you into sports betting? Betting on sports can be a very lucrative side-job, or why not even full-time job, as long a you know what you're doing.