What happened in football scene last week?

Here's some football gossip for you from last week. Just in case you missed it on the rumor mill, we are here to package it for you in the best way possible.
Is Alexis Sanchez shifting base to Germany? There are rumors flying around. However, Uli Hoeness, the president of Bayern has chosen to dampen the fire by playing down the unconfirmed news. The people who spread the news are not exactly rumor mongers. It was Sanchez himself who made people speculate. Didn't he refuse to take a firm stand on his future with Arsenal? This was one hot news last week in football.
You cannot possibly expect the Gunners to let go of Sanchez that easily though. After all, he is their lucky charm. However, all this is not about to stop Manchester City and Bayern from trying their hand at snatching away Sanchez. It looks Sanchez is going to be stuck with the Gunners during the Premier League.
Hoeness, on the other hand, has not shown any enthusiasm on going with the Bundesliga champions. The demand for a huge wage seems to be the point in contention. The new contract by Arsenal stands at around 250,000 pounds a week. City is ready to go ever higher.
Hoeness emphatically told Bild that salaries exceeding EUR 20 million is not a sum that is feasible. He has also said that the proposed deal was not discussed with CEO Karl-Heinz Rummenigge.
Hoeness' comments came in the after Carlo Ancelotti's admission that the Chilean player interested him. All the same, he was not ready to pay some crazy money for the deal to come through. He further explained that while the club is willing to utilize the right opportunity to acquire a great player like Alexis, he is not the only player in his class. He concluded that the market might be crazy but Bayern is not a crazy club.
CONTI's Surprise
Andrea Conti ended the season in style. And what a style! Eight strikes and five assists. These figures would not have been all that impressive if it would have been achieved by a midfielder but a defender doing it? It is extraordinary, to say the least. That Atalanta could secure an unexpected fourth place in Serie A is due to the form Conti was in. The initial headline grabbers Captain Alejandro Papu' Gomez and midfielder Frank Kessie lost steam eventually and their performance was overshadowed by Conti.
The game is facing changes all around. Marcelo and Dani Alves are always remembered as auxiliary wingers but Conti has all things going for him and his move to Milan can only increase his prowess and prospects.
The Shy Neymar
Neymar who gets top billing along with Messi has confessed that he was too shy about speaking to Messi in 2013 after his arrival at Barcelona. He disclosed this in an interview aired in Caldeirao do Huck, the Brazilian television show. A star-studded team further intimidated him.
He said that he felt he was inside a video game when he went into the dressing room. This is after he found Messi on one side of the room and when he looked the other side, there were the rest of the stars like Xavi, Andres, Gerard and Dani. It was just too much for him.
It was like he was on the game console one day and the next, he was physically with them. The first month was the hardest. He just could not bring himself to speak to Messi. And, it was not as if he could speak to others! They were his idols as well. All that is in the past. Now he is one of the strongest attackers along with Messi and Luis Suarez.
---
more in Sport
Scottish Premiership is Finally a "Betting League"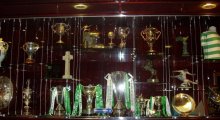 In 2017 and 2018, after just one game of 38 had been played in the Scottish Premier League season, bookmakers Paddy Power paid out to any punter who had backed Celtic to win the championship.
Lakers Squad Strengthening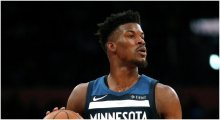 The transfer of LeBron James to "Lakers" has recently stopped being discussed. So, this situation is one of the most important transfers of the season.
Results of Ended Basketball Season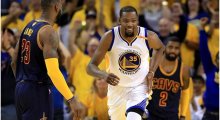 In the current season, there wasn't a decent struggle for the champion title in the National Basketball Association.
Sports Betting Savant Jeff Johnson Will Turn Your Bookie Into an ATM Machine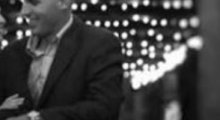 If you have ever bet on sports then it's a lock that you have felt that gut-wrenching pain that goes along with losing. The pain is exponentially intensified when what seems like a sure winner turns into a loser with an unforeseen last-second score.
Introduction to sports betting bonuses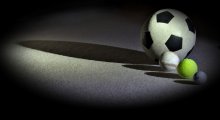 Are you into sports betting? Betting on sports can be a very lucrative side-job, or why not even full-time job, as long a you know what you're doing.