Top 6 Pre-Game Sports Rituals and Superstitions That Are Just Plain Odd

You'll just be amazed and shocked at how superstitious sportsmen actually are. Perhaps this is not surprising given the fact that players often find themselves in a constant state of superstitious optimism. Whether it's wearing the same jockstrap, avoiding cleaning their dirt-filled socks or just taking a few laps around the locker room while creaming their hearts out, there are many pre-game rituals and superstitious acts that certain sports personalities perform in order to have luck.
From Tiger Wood's lucky red shirt to the Michael Jordan's pair of practice shorts, here are some of the strangest sports rituals.
1. Tiger Woods - Wearing Red Shirts
Tiger Woods is known to wear red on the last day (Sunday) of all major events, a tradition that dates back to his college days. Although the superstition no longer works, judging from his latest performances, the sight of him in a red Nike shirt on the Sunday of a major would definitely instill fear in opponents.
2. The Chicharito's Prayer
Javier Hernandez is not just known for his pace and a thirst for goals, but the Manchester United striker is also famous for his pre-match ritual. Before kickoff he always gets down on his near the half line, looks up onto the skies, and says a small prayer with his hands pointing upwards.
3. LeBron James's Chalk-Tossing Ritual
Taking practice shots and stretching are for commoners. The King warms up in style. LeBron James, or if you like King James, must give himself a pre-game baptism by tossing moisture-absorbing chalk into the air, as well as perform a complex sequence of actions ranging from giving out handshakes to putting on his mouth guard. This is probably what gives him the inspiration to throw down those ferocious alley-oop dunks. Who knows?
4. Bjion Borg "Lucky Beard"
Swedish tennis legend Bjorn Borg would grow a beard and wear the same Fila shirt while preparing for the Wimbledon. It would be fair to say the superstition actually worked, as he went on to win an amazing five straight titles stretching from 1976 through to 1980.
5. New Zealand Rugby Team Ė The Haka
The Haka, which is performed by the New Zealand national rugby team before every game, is a traditional war cry that was adopted by the team to serve as an inspiration and intimidation tactic. It has created lots of controversy with some calling for it to be banned, but spectators normally enjoy it.
6. Michael Jordan - Wearing The Same Pair of Practice Shorts
Although you might not think that a basketball legend so great as Michael Jordan would feel he needed some luck on his side, he actually believed that a pair of North Carolina Tar Heels shorts that he wore since his college days had good luck charm. He wore this one pair of shorts throughout his career!
The next time you visit
Carbon Sportsbook online
, you might want to consider the rituals once again, maybe someone has lost their lucky sock.
---
more in Sport
Scottish Premiership is Finally a "Betting League"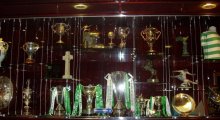 In 2017 and 2018, after just one game of 38 had been played in the Scottish Premier League season, bookmakers Paddy Power paid out to any punter who had backed Celtic to win the championship.
Lakers Squad Strengthening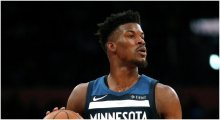 The transfer of LeBron James to "Lakers" has recently stopped being discussed. So, this situation is one of the most important transfers of the season.
Results of Ended Basketball Season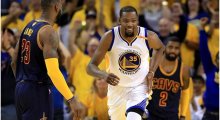 In the current season, there wasn't a decent struggle for the champion title in the National Basketball Association.
Sports Betting Savant Jeff Johnson Will Turn Your Bookie Into an ATM Machine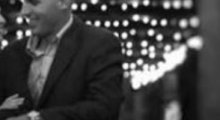 If you have ever bet on sports then it's a lock that you have felt that gut-wrenching pain that goes along with losing. The pain is exponentially intensified when what seems like a sure winner turns into a loser with an unforeseen last-second score.
Introduction to sports betting bonuses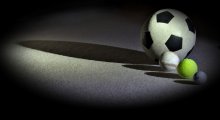 Are you into sports betting? Betting on sports can be a very lucrative side-job, or why not even full-time job, as long a you know what you're doing.