This Week in the NBA

A busy week of basketball in the NBA has saw 24 games played over Monday - Thursday, with a further 24 over an action-packed weekend.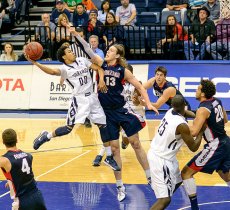 Heading into the weekend you might've said the team of the week so far would be the New York Knicks. However their 114-73 defeat against the Boston Celtics at the weekend in which the C's seemed decidedly in control may have put paid to that. The Knicks have come under heavy criticism lately after a string of lacklustre performances, but they looked the part and then some on Thursday night, thumping the Brooklyn Nets 113 - 83. Coach Mike Woodson was breathing a massive sigh of relief through the New York smog after that much needed victory. Not only did his side do the job and win, they really looked the part whilst they did it. But of course tougher tests were around the corner...
A bullish defence
A special mention has to go to the bullish defending on display from the Chicago Bulls as they took down the Miami Heat by 107 to 87 on Thursday night. A strong Miami Heat side featuring the likes of LeBron James and Chris Bosh would have easily rolled over the Bulls just a week or so back, but not so tonight. The Bulls have a long, long way to go on the road back to greatness, but this was a strong start.
Canadian corner
A quick update on the big Canadian centre … The Boston Celtics rookie remains sidelined with an ankle sprain, but is hopeful of a swift recovery, telling members of the media he is 'definitely' improving. If you like to bet on NBA games let's hope this doesn't affect the Celtics odds too much. Olynyk argued for a cautious approach, commenting: "I just have to keep working on it, keep trying to improve it. Make sure you're ready to go and can help the team. You don't want to be out there injured, or a detriment."
Olynyk's early-season injury represents a great disappointment to Canadian basketball fans - we were really itching to see what this guy can do on the biggest stage. Currently undergoing a range of treatments and wearing a walking boot wherever he goes, Olynyk suggests his recovery may be just around the corner. Let's hope so!
---
more in Sport
Scottish Premiership is Finally a "Betting League"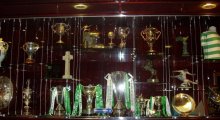 In 2017 and 2018, after just one game of 38 had been played in the Scottish Premier League season, bookmakers Paddy Power paid out to any punter who had backed Celtic to win the championship.
Lakers Squad Strengthening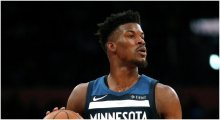 The transfer of LeBron James to "Lakers" has recently stopped being discussed. So, this situation is one of the most important transfers of the season.
Results of Ended Basketball Season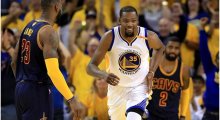 In the current season, there wasn't a decent struggle for the champion title in the National Basketball Association.
Sports Betting Savant Jeff Johnson Will Turn Your Bookie Into an ATM Machine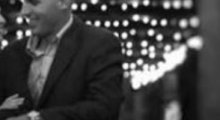 If you have ever bet on sports then it's a lock that you have felt that gut-wrenching pain that goes along with losing. The pain is exponentially intensified when what seems like a sure winner turns into a loser with an unforeseen last-second score.
Introduction to sports betting bonuses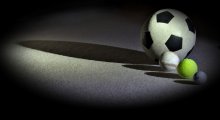 Are you into sports betting? Betting on sports can be a very lucrative side-job, or why not even full-time job, as long a you know what you're doing.