NFL - It's kickoff time...

Formed in 1920, the National Football League (NFL) is a professional American football league consisting of, 32 teams divided equally amid the National Football Conference (NFC) and the American Football Conference (AFC). It is regarded as the highest level of professional football (American Football) in the world.
The Season for NFL runs from May to December every year. During which each of the league's 32 teams plays 16 matches. After the round-robins and playoffs this concludes in the Super Bowl (a fight for the Vince Lombardi Trophy), played between the champions of the NFC and the AFC. Mostly games are played on Sunday afternoon, so that the viewers can enjoy them in full bloom. To know more about this year's schedule follow NFL's official website.
The Baltimore Ravens were the 2012 champions; they crushed the San Francisco 49ers by a score of 34-31 in Super Bowl XLVII. Green Bay Packer holds the records for the most championship titles, with 13 championships. To know more specifics about the NFL go to wikipedia.org/wiki/National_Football_League.
The NFL tops the list when it comes to the monies generated by sports in America, by making around $9 billion in revenue. Each team in the league has an average team value of around $1 billion with around 66,957 spectators coming to each game.
Following the NFL is a cult of sorts in America, like a religion, to sit in front of your TV sets (if you can't be in the stadium itself) and scream your heart out in support of your team. Wearing the team jersey and hooting all throughout the 60 minutes of every match. Not just this online football betting has really caught on too; everyone follows the latest trends, player stats, match info and team ranking and then does predictions on the winners, placing bets on the favorites. There are hundreds of sites mushrooming every day that give you tips for this and a hundred more where you can actually bet.
So go on enjoy the game, and don't forget to get your jersey.
---
more in Sport
Scottish Premiership is Finally a "Betting League"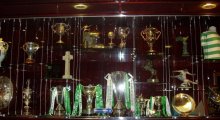 In 2017 and 2018, after just one game of 38 had been played in the Scottish Premier League season, bookmakers Paddy Power paid out to any punter who had backed Celtic to win the championship.
Lakers Squad Strengthening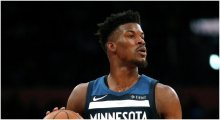 The transfer of LeBron James to "Lakers" has recently stopped being discussed. So, this situation is one of the most important transfers of the season.
Results of Ended Basketball Season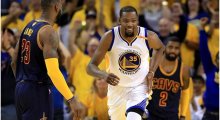 In the current season, there wasn't a decent struggle for the champion title in the National Basketball Association.
Sports Betting Savant Jeff Johnson Will Turn Your Bookie Into an ATM Machine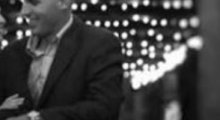 If you have ever bet on sports then it's a lock that you have felt that gut-wrenching pain that goes along with losing. The pain is exponentially intensified when what seems like a sure winner turns into a loser with an unforeseen last-second score.
Introduction to sports betting bonuses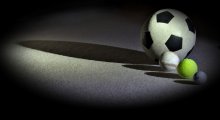 Are you into sports betting? Betting on sports can be a very lucrative side-job, or why not even full-time job, as long a you know what you're doing.