F1 sports betting

It looks as though the Driver's Championship will go down to the wire this season as Sebastian Vettel struggles to widen his gap on the chasing pack. Lewis Hamilton's first victory for Mercedes in Hungary last weekend cast the Brit back into contention, while both Fernando Alonso and Kimi Raikkonen are racing hard.
With four different teams chasing the Constructor's title, there really is everything to play for over the remaining nine race meetings. We're currently enjoying the F1 summer break but fans already have Belgium – on 25 August – penned in their diaries.
Here is what we can expect from the rest of the F1 season:
Vettel to lose his lead:
Three-time World Champion Sebastian Vettel has been here before, leading the pack at the midway stage and looking comfortable. However, his lead doesn't have the insurance of teammate Mark Webber behind him, meaning the Red Bull driver is all alone up top. Expect his three suitors, Raikkonen, Alonso and Hamilton, to narrow the gap before November in Abou Dhabi. Vettel will lose his lead at some point, even if it's the final, and crucial, race of the season.
Hamilton to clinch the poles:
Although the British driver won his first race just last week, his points tally doesn't reflect qualifying successes. Hamilton has placed on pole in each of the past three races, proving this Mercedes has the pace over one lap. However, poor tyre management has let the team down and Hamilton probably won't win the title because of it. Fans should back him for front-grid starts, however, for few are better in qualifying.
Ferrari to pick up the pace:
Ferrari have been disappointing this year, with Felipe Massa way off the pace and Alonso only in Driver's Championship contention because of his raw ability. They desperately need to find the lap times generated at the start of the season and this summer break should prove beneficial for the Ferrari researchers. The team was fined $15,000 earlier this week for a technical DRS error on Alonso's car; mistakes like this could cost them points in the future, so expect everyone to toe the line after the break.
---
more in Sport
Scottish Premiership is Finally a "Betting League"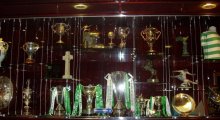 In 2017 and 2018, after just one game of 38 had been played in the Scottish Premier League season, bookmakers Paddy Power paid out to any punter who had backed Celtic to win the championship.
Lakers Squad Strengthening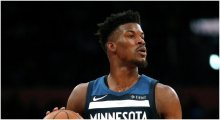 The transfer of LeBron James to "Lakers" has recently stopped being discussed. So, this situation is one of the most important transfers of the season.
Results of Ended Basketball Season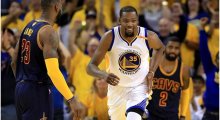 In the current season, there wasn't a decent struggle for the champion title in the National Basketball Association.
Sports Betting Savant Jeff Johnson Will Turn Your Bookie Into an ATM Machine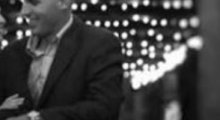 If you have ever bet on sports then it's a lock that you have felt that gut-wrenching pain that goes along with losing. The pain is exponentially intensified when what seems like a sure winner turns into a loser with an unforeseen last-second score.
Introduction to sports betting bonuses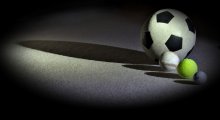 Are you into sports betting? Betting on sports can be a very lucrative side-job, or why not even full-time job, as long a you know what you're doing.