Don't like sports? Then why not tune in for Super Bowl just for the ads!
Super Bowl, the biggest sports event for the year, is taking place on February 3rd. Over the years this sporting event is known to glue the most viewers to their TV screens. Even if we say that 100 million people are often watching it, we're not lying, or if we are, the number we are suggesting might be actually lower than it actually is.
This time the game is between the champion of the American Football Conference (AFC), Baltimore Ravens and the champion of the National Football Conference (NFC), San Francisco 49ers. The game will be determining the NFL champion of the 2012 season.
Watched by many, loved by many, if you're a fan, that's one game you definitely won't want to miss.
However, if everything I mentioned above, except for the name "Super Bowl", is all jibber-jabber for you, you obviously know about the event because of the ads played during the game, ads that attract a lot of attention, ads that are probably the most expensive television ads of all.
And this year it's no different. You can expect to see ads from companies such as Toyota, Godaddy, Toyota, Blackberry, just to mention a few. And also
Cars.com
, the leading online car buying and selling site will be represented with their ad for the sixth year in a row. Their all-new ad campaign has been created by mcgarrybowen Chicago and the teasers have already been revealed in print, digital and also social media. They pose the question "why drama?" There's already too much drama in life, why should car buying add to it?
The Cars.com teasers can be watched at www.cars.com/whydrama.
Whether you're into sports, entertainment, or simply the ads, don't forget to tune in for Super Bowl on February 3rd!
Disclosure: This post was requested by an advertiser.
---
more in Sport
Scottish Premiership is Finally a "Betting League"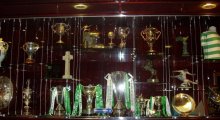 In 2017 and 2018, after just one game of 38 had been played in the Scottish Premier League season, bookmakers Paddy Power paid out to any punter who had backed Celtic to win the championship.
Lakers Squad Strengthening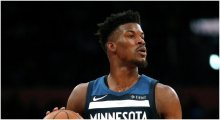 The transfer of LeBron James to "Lakers" has recently stopped being discussed. So, this situation is one of the most important transfers of the season.
Results of Ended Basketball Season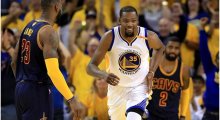 In the current season, there wasn't a decent struggle for the champion title in the National Basketball Association.
Sports Betting Savant Jeff Johnson Will Turn Your Bookie Into an ATM Machine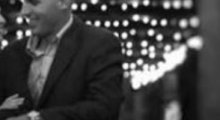 If you have ever bet on sports then it's a lock that you have felt that gut-wrenching pain that goes along with losing. The pain is exponentially intensified when what seems like a sure winner turns into a loser with an unforeseen last-second score.
Introduction to sports betting bonuses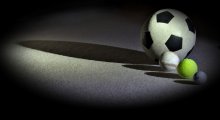 Are you into sports betting? Betting on sports can be a very lucrative side-job, or why not even full-time job, as long a you know what you're doing.