The dating dress code

Okay so dating is still as popular an activity as ever, even more so these days thanks to smartphones and computers. We can just message some stranger on a dating site on the morning, only to have them reply to us that they're interested in the afternoon of the same day. It's just easier, better and more convenient, but it doesn't change the fact that we still need to make the effort and dress up for that date. No matter how many things take place online, there still comes that point where we have to meet face-to-face. So let's try to establish some code to dress up properly for that long-awaited date.
Comfort is key
The first thing about dating is that it can be quite stressful if not unnerving. We finally meet with that person for the first time so naturally we are a bit edgy. The best way to avoid showing that level of discomfort is to start by wearing clothes that we feel physically comfortable with. Nothing too tight and nothing too loose, the last thing we want to be doing is fidgeting with our apparel during the whole date. Doing so will not only look like we are uncomfortable, but it can also be quite annoying for our date too. Sitting with someone that is constantly touching and readjusting their clothes can indeed be annoying, and you don't want that to happen during your date.
Appropriate attire
Whether you're thinking: "I want to find love" or "I just want to find one night stands near me" will influence the sort of dating you're going for; which in turn will determine what sort of attire you are wearing. People going on a serious date might want to aim at smart casual with an emphasis on smart; whilst people who are just going for adult dating might want to keep things on the casual side. In either case, you are still required to make an appropriate effort. If you show up with yesterday's dirty clothes, it won't fare well whichever kind of dating you are going for. So make the effort and show your date some consideration to show you care for them.
What suits you best?
You know those times when you've been told that this item of clothing suited you well? Just try to remember what clothes those where and wear them. We're not always the best judges when it comes to ourselves but our friends, families and ex-partners often have some good guidelines we should listen to and bear in mind. Of course don't wear something if it just isn't you; but if you have those trousers that make your legs look good, or even that vest which highlights your shoulders then don't hesitate to wear those. If you look good then you feel good, which helps with your confidence throughout the whole date. The bottom line is you want clothes that you are happy with because they not only help enhance your body but they also go along with your character. So your best bet is to dress how you normally would, only make a few compromises to look the best you can for that important date!
---
more in Relationships
Good casual dating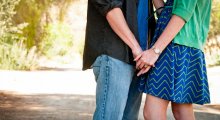 Casual dating is a topic that brings with it a number of reactions both good and bad. While the darker side of things tends to grab more public attention, believe it or not there are a large number of people out there who actually prefer this way of life.
Internet dating - love or lust?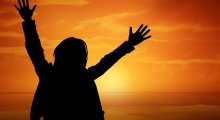 Dating can take place in many forms, whether it is on the more serious end of the spectrum with traditional long-term dating; or whether it is on the more fun side of things.
TV Dating Shows: A Questionable Alternative To Free Dating Sites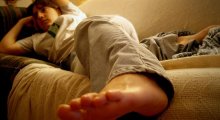 If you're feeling excruciatingly awkward about hunting down your future life partner, dig out some of these old TV dating show classics to see how much worse it can be. While you've chosen to sift through profiles on a free dating site in the privacy of your home, hundreds of fame-hungry singles before you have sought love on TV.
Etiquette Advice When Going On A First Date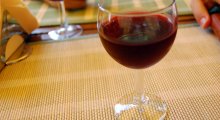 When taking someone out on a first date, you will want to take certain steps to make sure you are using the proper etiquette. These things should be followed for any setting, to help your date and yourself feel comfortable so you will be able to enjoy yourselves.
Dealing With Valentine's Day in a New Relationship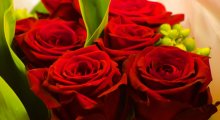 The first few weeks after you start dating a new person are the most delicate. On the one hand, you're past the awkward first date stage, but you might not be in full relationship mode. You like them, but you're also still feeling them out to see if there is any long-term potential.