What to Remember when Christmas Shopping for your Girlfriend

Shopping for your female other half is a task that should be approached with the utmost caution. To avoid spending New Year single, down the pub with your dad again, you need to make sure you get it just right.
But don't fear - we're here to help. We've compiled a list of the most important things to consider when embarking on the hunt for the present that will make you Mr Popular for the whole of 2014.
How long have you been together?
Yes, she may be 'the one' and the ultimate love of your life, but if you've only been together a month, having her name tattooed onto your face may come across a bit strong (and frankly, a little scary). If it hasn't been too long, think about the sort of impression you want to give her. If you're struggling to choose something for your fairly new girlfriend, maybe opt for something a little more generic, but still thoughtful all the same, such as perfume.
If you turn up with a car whilst she hands over a box of chocolates, you're going to look (and feel) a bit stupid. Likewise, if she gives you a fancy watch and all you've got her are some garage flowers, chances are, she'll be a little cheesed off. Setting a budget before hand is a good way to eliminate those embarrassing gift exchanges, and can also be great if money is a little tight as you can decide on a smaller one.
What are her main interests?
Earn some brownie points and really put thought into what you choose. Get something that links with one of her interests, such as a CD, DVD, tickets to a show she likes or a book by her favourite author. Going that extra mile will not only show her you care, but it will also show her you listen, occasionally. Even better, why not try and think of something that is a common interest of both of yours? For example, if you both like going out to eat, why not get her restaurant vouchers for the place where you had your first date?
Don't be afraid to go for something a bit out-there, as long as it's been well thought out. You could even get creative if you value your art attack skills, which if nothing else, will pretty much guarantee a smile at least when you hand it over. DIY gifts don't have to involve papier-mâché either - mix tapes always go down well.
| | | |
| --- | --- | --- |
| | | If all else fails, go for something that will make her laugh |
A novelty gift, if done right, can be really funny on Christmas morning. Key things to remember when going for a novelty item is how appropriate is it. Think about it - if she's opening it in front of her Nan on Christmas day, how much trouble are you going to be in? Look for safer ones if you're unsure. There is loads of novelty Christmas presents for girlfriends available here, for some inspiration.
---
more in Relationships
Top 3 Reasons Why Recording Your Intimate Moments Is A Bad Idea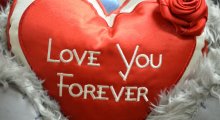 Before I start talking about why recording your intimate moments with your special someone is a bad idea, let me ask you first - how many of you have tried recording your precious moments with your special someone? How many of you are still keeping a copy of that video in your cell phone or in your computer? Anyone? Let's face it... there are some people who may have attempted recording at least one video of their intimacy with their special someone hoping that it will help them keep their relationship stronger and more exciting.
How to find love online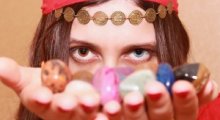 If you're looking for love, the good news is that it's never been easier to get in contact with thousands of potential suitors from all over the world, literally at the touch of a button.
A woman's way to mend a broken heart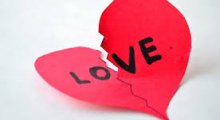 The woman is sitting in the corner of the room. She is silently watching through the window, the man that she has been living with all her life, slowly walking down the pathway - walking away from her. She's praying that he'll look back, hoping that he'll consider another chance. But he didn't even give a glance. As he continues to walk away from the house, she is holding back her tears, but they are slowly falling down her already swollen eyes, just like raindrops in a stormy weather.
Things that men should avoid doing on the first date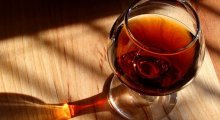 Okay, since I'm done sharing with you the personal views of women when it comes to what men should consider while dating, let me share you now some ideas on what men should avoid doing while dating.
Clairvoyant readings to understand your relationship
There are times in life when everyone has a problem or sticking point with their relationship. It may be that you and your partner have different expectations for the relationship you have, that you want to take it to the next stage and they don't, or vice versa.