Navalny officially barred from running for president
Alexei Navalny has now been formally barred from running for president of Russia by The Central Election Commission due to his conviction in a fraud case. This doesn't come as a surprise to anyone, as such a move was long expected, but it does show the state of Russia today one way or another.
Navalny for his part has called people to boycott the vote next year, as he sees the decision as a case of political retribution. He said that "Only Putin and the candidates he has hand-picked are taking part in it." Previously the European Court of Human Rights had lifted his conviction. And The Central Election Commission could have given him a special dispensation that would have allowed him to run. Or a court could have cancelled his conviction.
Putin himself
has said that he would welcome a strong opposition that "he could get along with" and "only if it offered a realistic alternative to his rule." Meaning, well, strong opposition is good only if he likes it. He also said that the opposition "shouldn't make noise in the streets."
So, as a result, he will be declaring himself president for a fourth term on March 18. His approval ratings aren't low, somehow staying at the 70 percent line.
Putin has ruled Russia
since 1999 and will be in power at least until 2024 although Navalny said "I assure you, a huge amount of people will not go to this election, would actively boycott this election," and "Going to the polls right now is to vote for lies and corruption."
---
more in Politics
Republican Senators have no idea why the health care repeal bill is good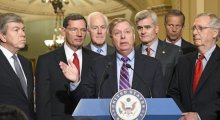 VOX reporter Jeff Stein asked 9 Republican senators some easy questions. For instance what problems would the Graham-Cassidy proposal solve in the health care system? And also, what's the policy explanation for the Graham-Cassidy bill?
Bernie Sanders to introduce universal health care, Medicare for All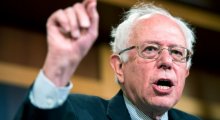 Bernie Sanders will be introducing legislation today that would expand Medicare into a universal health insurance program. While the legislation doesn't stand a chance of actually passing, it does have the backing of at least 15 Democratic senators.
The Justice Department confirms Trump lied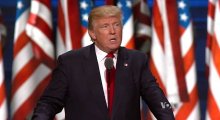 The Justice Department says nobody cared enough about Trump to bug Trump Tower during the 2016 presidential election.
45 percent of Americans don't agree with Trump on ANY ISSUES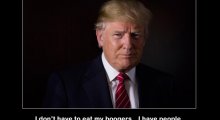 According to a poll by Pew Research, 45 percent of Americans say they agree with Mr. Trump on no issues.
Secret Service to run out of money to protect Trump Sept. 30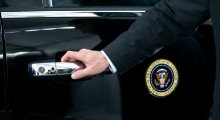 Based on a statement by Secret Service on Monday, they will be running out of money to protect Trump on September 30.