Trump admits to collusion attempt without knowing it

Trump said on Wednesday that had he know Attorney General Jeff Sessions would recuse himself from overseeing the investigation into his connection with Russia, he would have never appointed him. But by saying that, wasn't he actually saying that he appointed the man in hopes that he would end the investigation without actually doing any investigation?
"Very unfair to the president," he said.
Jeff Sessions was one of Trump's earliest political supporters, so Trump had hoped that Sessions wouldn't care about his potential dealings with Russia.
"Sessions should have never recused himself, and if he was going to recuse himself, he should have told me before he took the job and I would have picked somebody else,"
Trump said. And again, he's admitting that had he known, he would have appointed someone who would do exactly what he asked for. While on many other issues this kind of expectation is valid, if the investigation is about you, that's not how it works, Mr. president.
Trump has also said that
"I don't think we're under investigation. I'm not under investigation. For what? I didn't do anything wrong."
But if that's true, what are you worried about? And if you haven't done anything wrong,
why are you still worried about people getting to see your tax returns
?
Attorney General Jeff Sessions recused himself after acknowledging he had failed to disclose meetings with a Russian ambassador, and Rod J. Rosenstein took control of the investigation. Rosenstein appointed Robert S. Mueller III, former FBI director, as special counsel to oversee the investigation into Trump's campaign and Russia.
Mr. Rosenstein said that
"it is in the public interest for me to exercise my authorities and appoint a special counsel to assume responsibility for this matter."
Mueller is viewed as one of the most credible law enforcement officials in the country.
---
more in Politics
A look into the new Canadian weed law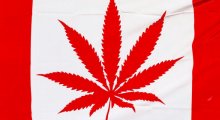 Canada is set to have a new cannabis law in place by no later than July 2018. While it's legal already now to buy weed online in Canada, at least when we talk about medical marijuana through authorized distributors, the new law will also make dispensaries legal and much more.
Trump happy to leave American voters without healthcare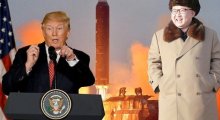 The last-ditch attempt to repeal Obamacare without a replacement failed yesterday. Trump is now saying he will just let Obamacare fail.
Are you willing to give up alcohol to see Trump impeached?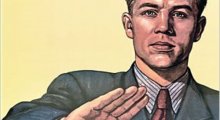 Even if you're not, it seems majority of Americans might be up for it.According to a recent survey of roughly 1000 people across the United States, 73 percent of Democrats and 17 percent of Republicans would be ready to give up alcohol if the process of getting Trump impeached would be put in motion.
41 states said no to Kobach's request to release voter data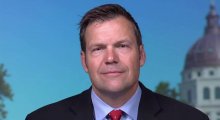 According to CNN, more than 80% of the states have said no to Kobach's request to release the voter data which, among other things, includes the names, address, party affiliations as well as voting record since 2006. After Trump's administration receives the data, the data would be made public.
Protesters call for Trump's Impeachment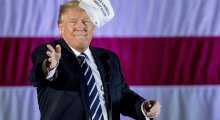 Protesters gathered in dozens of cities in the United States to call for Trump's Impeachment on Sunday.