Trump happy to leave American voters without healthcare

The last-ditch attempt to repeal Obamacare without a replacement failed yesterday. Trump is now saying he will just let Obamacare fail. He said that
"We'll let Obamacare fail, and then the Democrats are going to come to us."
He also said that
"We're not going to own it. I'm not going to own it. I can tell you the Republicans are not going to own it."
Let's be clear here, even if he wanted to, he couldn't own it, he didn't create Obamacare, he wouldn't have had the intelligence to do it. It's more complicated than he thought, after all. Healthcare, that is.
Pissing contest aside, If it was left to Trump (and let's all hope it won't), he would be ready not to enforce a mandate that most Americans have health insurance. Why would one need healthcare anyway, right? And by letting Obamacare fail, and he has said Obamacare would fail anyway, he has the power to turn the potential Obamacare failure into a self-fulfilling prophecy.
One thing the man doesn't seem to grasp is the simple truth that health care is not about politics. It's not about him. It's not about Obama. It's about people. It's about their lives. It's about their health. By letting Obamacare fail, he will eventually leave millions of Americans without healthcare. The just vetoed bill would have increased the number of uninsured Americans to 32 million by 2026 with premiums set to double.
While Trump is still thinking that Republicans won't own Obamacare, a number of Republicans are sensible enough not to own Trump's planned wreckage either.
Yes, Mr. Trump, we're aware Obama was black (and actually, still is) and you don't like him much. We're aware that you wanted to fix America or at least make people think You did. Yes, we know that you don't like the fact Obama did better job at it (than you ever could). But is that a good reason enough to roll back everything Obama did? Just because? And by doing that leave millions of people without health care.

Mr. Trump, show some intelligence. Say something intelligent. And stop the idiocy.
---
more in Politics
Are you willing to give up alcohol to see Trump impeached?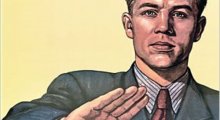 Even if you're not, it seems majority of Americans might be up for it.According to a recent survey of roughly 1000 people across the United States, 73 percent of Democrats and 17 percent of Republicans would be ready to give up alcohol if the process of getting Trump impeached would be put in motion.
41 states said no to Kobach's request to release voter data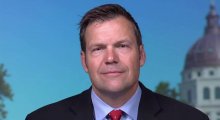 According to CNN, more than 80% of the states have said no to Kobach's request to release the voter data which, among other things, includes the names, address, party affiliations as well as voting record since 2006. After Trump's administration receives the data, the data would be made public.
Protesters call for Trump's Impeachment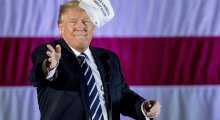 Protesters gathered in dozens of cities in the United States to call for Trump's Impeachment on Sunday.
Trump's voter-fraud commission wants your info and make it public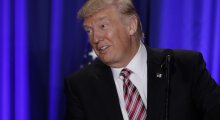 And while you're at it, maybe you want my Facebook password, recordings of my phone conversations, and list of my deepest darkest secrets as well? And while we're all in a sharing mode, maybe Trump wants to share his Full Tax Returns too? And his birth certificate (yeah, yeah, we know you were probably born in outer space, but would still nice to see it on paper).
The results are in: the world officially hates Trump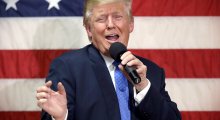 The popularity of the U.S. president in other countries can vary, obviously, depending on what he does or doesn't do, if he decides to help other countries or doesn't. That's understandable without saying.