President-elect talking about his heroes
Michael Gove, columnist for The Times, and Kai Diekmann, former chief editor of the German newspaper Bild, interviewed Donald Trump. During the long interview, they also asked him a simple question, or at least it would be simple for most of the people on this globe.
The question was:
Do you have any models — are there heroes that you steer by — people you look up to from the past?
And Donald Trump's answer:
"
Well, I don't like heroes, I don't like the concept of heroes, the concept of heroes is never great, but certainly you can respect certain people and certainly there are certain people - but I've learnt a lot from my father - my father was a builder in Brooklyn and Queens - he did houses and housing and I learnt a lot about negotiation from my father - although I also think negotiation is a natural trait, I don't think you can, you either have it or you don't, you get better at it but basically, the people that I know who are great negotiators or great salesmen or great politicians, it's very natural, very natural ... I got a letter from somebody, their congressman, they said what you've done is amazing because you were never a politician and you beat all the politicians. He said they added it up - when I was three months into the campaign, they added it up - I had three months of experience and the 17 guys I was running against, the Republicans, had 236 years – ya know when you add 20 years and 30 years - so I was three months they were 236 years - so it's sort of a funny article but I believe it's like hitting a baseball or being a good golfer - natural ability, to me, is much more important to me than experience and experience is a great thing - I think it's a great thing - but I learnt a lot from my father in terms of leadership.
So now we all know a lot more about Trump and his heroes. Do we?
---
more in Politics
Myths Surrounding the Affordable Care Act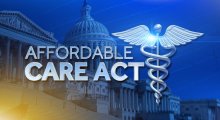 The Affordable Care act, also known as Obamacare, is a federal statute which came into effect in 2010. Its aim was to lower the number of people without health insurance by making insurance more affordable, and reducing healthcare costs.
Take my president…Please!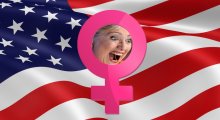 If legendary one-liner comic Henny Youngman were alive, he'd have a lot of jokes about this landmark election! It's a unique point in social evolution. Can some jokes change the world? No! But, certain jokes can help some people find our world more palatable.
Racism is the Fall of America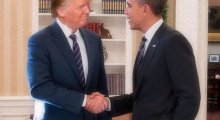 The world knows racism will finish taking us out and making us vulnerable for foreign takeover.
The Story of Donald Trump Before Politics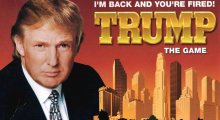 Donald Trump was born on the 14 June, 1946. He attended the New York Military Academy, the Wharton School of Finance and Fordham University. This is his story pre-politics.
Trump: The Most Controversial Political Figure?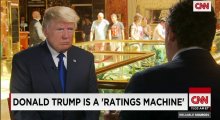 There's no question that Donald Trump's rise to prominence in American politics has been riddled with controversy. No sooner had he announced his candidacy than he began to say inflammatory things about minority groups, his opponents and other countries. Indeed, it seems at stages that his only political strategy is to offend as many people as possible.
Pope Francis Takes Trump Down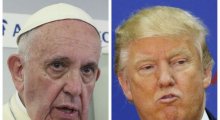 For sure, the Pope shall not fall but Donald Trump will simply because he has attacked a spiritually charged man who will send the demons after him. Trump is done.
Trump - you're fired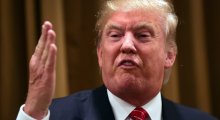 It takes a miracle to take me on the side of Fox news, and the miracle has happened - Donald Trump. If there's something more full of bull than Fox News, it's Donald Trump. Everyone are against him.
Iowa Political Stampede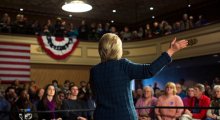 There was not one politician or celebrity figure appearing to be for the people. All they wanted was a chance to take President Obama's place in the White House. It was as though they had to prove if Obama can be president, by golly so can I.
GOP Debaters Revealed Our Weaknesses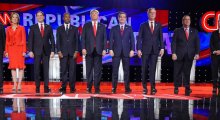 Trump along with some of the other debaters ended on a good note feeling like they had a lot of fun and that things went well for them. Fun? Was it supposed to be fun?
Who is Supporting Ben Carson?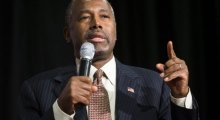 Trump single-highhandedly created a smokescreen over them that had them exposing each other's underhanded tendencies causing him to dominate the polls.