Joe Biden loves himself

What you say Joe? I am too handsome for this? Yes, you are.
My heart was very glad today when Joe Biden announced he was not running for the president of the United States in 2016. Any good soul has no business in the White House. Weeks have gone by while people waited to hear whether he was going to run or not. I am sure his soul searching was genuine and the temptation to have one more hurrah before retiring from the political arena was inviting. But something he knew he could not ignored and it was this knowing that tipped the scale to a no answer. And, I bet I know exactly what it was.
It was right there in his face as he watched it every day. From day one when President Barrack Obama was elected President of the United States, Joe Biden was by his side. Both joined together having hope for America to get to a better place as one entity against the world. As time went by, Joe saw his comrade deteriorate right before his eyes. An innocent man was disrespected, treated like scum, hated and attacked just because he was different. He saw the heart of many American people and it was not pretty. Not only did he witness the heart of America but the evil in the White House, the lack of genuine concern for the American people and Joe saw a war against good and evil and what people with power and money will do to continue to kill and control America.
Before and after pictures of him and President Obama tells the whole story. This country sucked the life out of Obama. It didn't have to be that way. America does not deserve Biden's handsome face and beautiful smile. For sure he has the look anybody would be glad to see daily on television. And, he has the heart to care about others' well-being. But he lacks the ability to fight evil on a regular basis. Even though he is not African American which is why President Obama was literally abused, he still would be beaten for being a good soul. Thank God he saw it for himself that he is just too good for America.
Joe Biden, I take my hat off to you. It is nice to see someone love himself enough to save himself from a world of selfish and greedy people. Face it, America is corrupt and in that corruption is racism, hatred, greed, immortality, lawlessness, etc. We are drowning in our own evil. What you say Joe? I am too handsome for this. Yes, you are.
---
more in Politics
Boy Did the Democrats Learn From the Republicans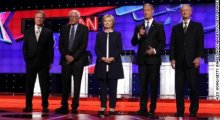 At any moment I thought I was going to hear someone say open your Bibles, we are all one on the war against Republicans. Be kind, gentle and loving towards one another for when this over, we win. Hey, this does not work in America why do you think Trump is the head political leader? Dah!
Republican Debate Puppet Contest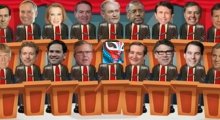 Several days have gone by since I observed the Republican Debate and I am still shaking my head because America is in deep trouble. We are too divided to survive.
"Lynch Party" led by GOP Wannabes!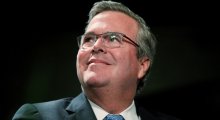 As Potomac fever turns pandemic, one should calmly assess the Republican Party and its social implications, vis a vis certain policies proposed by posing, rich, white sociopaths. Take a closer look at these alpha males rutting…uh …running for president. Honestly, these "leader of the free world" pretenders come off like they're speed dating. They better get their fecal matter together.
A beacon of democracy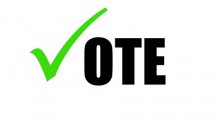 It's easy to forget, but Britain remains a beacon of democracy throughout the world. Election fever may mean that we sometimes get caught up in the tribal intensity of party politics. But it is worth stepping back from the hurly burly of the hustings to remember the essential freedom that we realise when we put a tick on a piece of paper and place it in an old-fashioned black box.
Obama blockers look like Racists!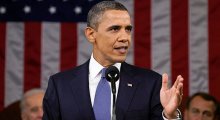 At what point does a foregone conclusion become obvious to all? Whenever that is, I think The U.S has already gotten there. The mob in America who are doing their best to prevent, stall, and block our President from achieving anything are branding themselves as short-sighted and stupid racists. These Obama blockers will soon find themselves cataloged next to prohibitionists and Confederate secessionists. Geez, you people would just as soon shoot fire hoses at Reverend Ralph Abernathy and Jessie Owens!
The Unnerving Political Activities in Ukraine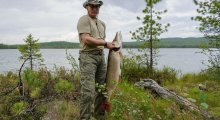 Crimea, a region where mostly the ethnic Russians live, has been the centre of tensions after the fall of Ukraine's pro-Moscow president.
The tension between Russia and Ukraine, who is to Blame?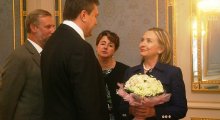 Trouble is brewing in Europe after efforts to find diplomatic solution to the tension between Russia and Ukraine failed. Following the recent toppling of pro-Russian Ukraine president Viktor Yanukovych, many observers thought that Ukrainian citizens were well on their way to enjoying peace, stability and great governance.
Indecision: Barack Obama On Syria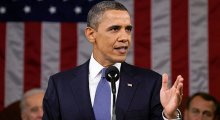 The big question on the lips of every news anchor and columnist is about the notable appearance of indecision on the part of US President Barack Obama. Is the President actually indecisive or is this just more political posturing by one of the most power men in the world? Some even contend that the indecision may just be working to the benefit of America and the cessation of chemical weapon use by Syria. Critics and supporters of the President alike have voiced the perception that President Obama lacks any kind of commitment to a stance or position. At his lowest level of popularity since he became President nearly five years ago, Obama seems unfettered and serious about what he says.
Halter Skalter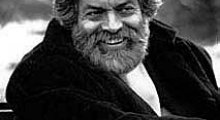 Guess who is coming to Jerusalem? A group of 150 European priests, rabbis and imams to pray for peace at the Western Wall, all with the personal blessing of Pope Francis and all organized by the dastardly Marek Halter.
Conscious citizens meet cries for certainty in wildlife conservation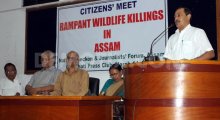 It was a crowded citizens' gathering organized at Guwahati Press Club on March 14 that elaborately discussed the wildlife conservation effort in northeast India, where the speakers unanimously urged the province government of Assam to immediately hand over the case of rampant wildlife poaching in various forest reserves of the State to the Central Bureau of Investigation (of India).