Racism controls politics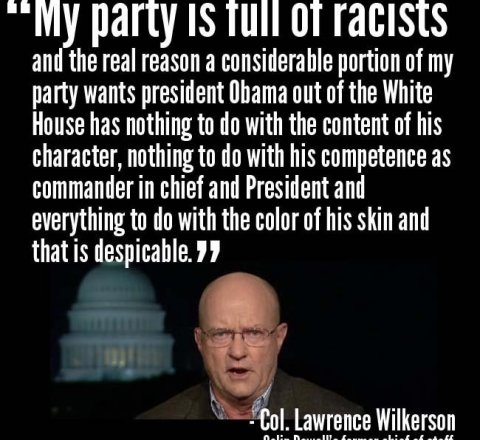 Watching the GOP debate reminded me of what is sad about America. Our president is and always will be identified as a puppet pulled by the strings of the rich, racists, Senate and Congress.
They called all that negativity going on during the debate debating to win the highest position in America. Seriously, any outsiders watching what makes us a country had to feel pretty good, seeing how divided we are as a nation, it will be very easy to conquer us with simple strategy.
I couldn't believe these people really want to be the President of the United States. Why? Don't they remember how aged and weathered the presidents look exiting the White House? It wasn't just President Obama who took a whipping, look at President Clinton and Bush. They still haven't recovered. Why would anybody subject themselves to such horror.
The debate went on and on only seeking more ways to ambush their own brethren, Donald Trump. What we saw was Trump the Savior become as human as the others. You would have thought he would have been done that night. But no, people in America still have hope he can save them from the wrath we endure from our government. Face it people, the world sees us as a hot mess waiting for the coming vultures.
Based on the debate, it is very obvious if we the people do not come together and realize the most important thing for us to do is to come together and see people as equal, we will not stand much longer. It does not matter who becomes president and this has been proven by the priorities of the debaters. Trump was ambushed just like President Obama was during his term in office. So much energy was put in controlling and destroying a person when there are far more greater priorities that should have been addressed.
Voting is so irrelevant as long as our government remains in the order it is in to control our lives. We need reconstruction of the whole foundation if we are going to prosper as a nation. Racism is killing America and our presidents do not stand a chance. Why be a puppet when you can be a person. Run all of you! Save yourself!
---
more in Politics
Media mission to safeguard a forest minister over rhinos
It may be vital for many to save the endangered rhinos in India's celebrated parks, but for a section of media persons in Northeast, it seemingly becomes more important to safeguard the forest minister. While wildlife lovers around the globe rail against the authority of Kaziranga National Park for its failure to protect one horn rhinos, a section of journalists in Guwahati continue manufacturing stories glorifying the initiative of the State forest minister.
Detailed look at the Saudi education system sausage machine
The House of Al Saud is built on land which is criss-crossed with tectonic fault lines which are almost constantly moving. And the al Saud way of handling these fault lines is not to improve the house by making it flexible, open and earthquake proof but to try to pour concrete down the fault line chasms.
Whale Killing - who is Japan trying to kid?
The object of the research is to prove commercial whaling can resume. That is to make it legal to slaughter whales. Japan's whaling is primarily for so they can sell whale-meat. Imagine the carnage if they are successful and whaling is resumed. Thousands of whales slaughtered for the dinner plates in Japan. The scenes in the photo will become commonplace.
Defying militants' diktat, Northeast celebrates India's R-Day
If the mainland India observed the 59th Republic Day with fun fare, the trouble torn northeastern region of the country celebrated the Day with utmost conviction. Comprising eight States, the land locked region had been witnessing a regular ban on the celebration of both the Independence and R-Day of India by the outlawed militant outfits as a mark of their protest against New Delhi for many decades. But amazingly, the public support and participation has been increased in the last few years, where the citizens have made it a habit to defy the diktat of the insurgents and celebrate the Days with great fervour.
ISI spreads a net in Northeast India
India has largely turned a blind eye to militant groups operating in its far-flung Northeast, the growing Islamisation of the region provides more than enough reasons for New Delhi to start paying closer attention to its Northeastern border. Stratfor has been closely monitoring the growing nexus between India's Northeastern insurgent outfits and militant Islamist groups that regularly traverse India's extremely porous border with Bangladesh.