What does a perfect woman look like?

Around a year ago, a plastic surgeon Dr Julian De Silva identified the world's most wanted female face, according to women, that is. The guy took the top requests of 1000 female patients and based on a data, created a photo.
So what does a perfect woman look according to women? Based on the requests he's had over the past ten years the world's most desirable face consist of the following:
- Forehead of Miley Cyrus
- Eyebrows of Jennifer Lopez
- Eyes of Keira Knightley
- Nose of Duchess of Cambridge
- Cheeks of Angelina Jolie
- Lips of Penelope Cruz
- Chin of Selena Gomez
- Jaw line of Cher
- And of course, skin of Reese Witherspoon
And that's all you need to put together a perfect woman for you, according to women.

The picture looks good. But still, please, some people have some kind of problem with their looks, an extra foot growing out of their ears or something, and then plastic surgery has its place, but in general, be who you are. Just a better version of it. Without a plastic surgery. Please.
---
more in Opinion
A young woman in Saudi Arabia got the world talking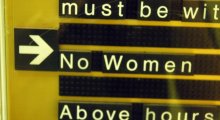 And that's a good thing. A video of a woman walking in skirt in Saudi Arabia outraged the men in the country, most of whom are now asking for the woman to be arrested.
Things wrong with Trump's Chelsea tweet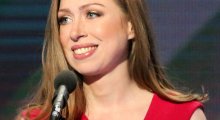 Ivanka Trump was keeping her father's seat at the G20 summit in Hamburg, Germany on Sunday. Some people felt that the move was inappropriate.
Weed can be good but there's a time and place for everything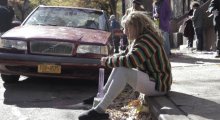 If you like to puff every once in a while, why not, especially if you live in a place where it is legalised. I personally love the smell of it. And of course, if it's good weed, it's sometimes nice to smoke as well, but there's a time and place for everything, same as with alcohol.
Gun violence in America kills 1200 times more people than terrorists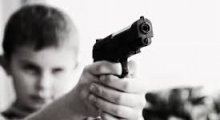 Lately there's lots of talk about the Muslim threat, Muslim terrorists and everything related. While there understandably is a problem, a problem that needs to be dealt with, people, especially people at the top like Donald Trump, seem to forget to look at the number of people killed by Muslim terrorists and compare it with other numbers.
US against Qatar but not its Money
Last week, after Qatar's neighbours broke diplomatic ties as well as trade and transportation with the country due to its support of terrorism, Trump was happy with the move, saying that it's "the beginning of the end to the horror of terrorism!" On Friday Trump actually accused Qatar of being a "high-level" sponsor of terrorism.