Things wrong with Trump's Chelsea tweet
Ivanka Trump was keeping her father's seat at the G20 summit in Hamburg, Germany on Sunday. Some people felt that the move was inappropriate. Whether it was or not, could be called a matter of taste, I guess. German Chancellor Angela Merkel said it was perfectly normal. Trump himself said that
"When I left Conference Room for short meetings with Japan and other countries, I asked Ivanka to hold seat. Very standard. Angela M agrees!"
Okay, let's go with that. I don't think it's a big thing. Even though it might look a bit weird. It's not a lunch with your board during the
bring your daughter to work day
.
But next the man tweeted that
"If Chelsea Clinton were asked to hold the seat for her mother,as her mother gave our country away, the Fake News would say CHELSEA FOR PRES!"
While for Trump it's just another afternoon with another tweet, and before tweeting, he's not usually thinking about what he's tweeting, let's look at it for a moment.
If we'd take it letter by letter, considering in previous Trump's tweets he and his press secretary have time and time again emphasised the importance of quotation marks or lack of them (even though, even then, lying about the existence or non-existence of them), we'd find out the following:
- He's saying that if Chelsea Clinton did what he did, the
Fake media
would say "Chelsea for president"
- By saying that, he's actually saying that while Ivanka was sitting in his seat, he was working on giving his country away. Good to know.
- When it comes to "Chelsea for president," he did say that only
Fake News
would say that. So he actually didn't say a thing about the media. I actually own a fake news site myself,
openly fake news site The Daily Bonk
, and when I publish something there, it would obviously be not be true. So, based on what he said,
Fake News
could say
"Ivanka for president"
as well. So?
Chelsea Clinton tweeted him back after seeing some of the same things -
"Good morning Mr. President. It would never have occurred to my mother or my father to ask me. Were you giving our country away? Hoping not."
---
more in Opinion
Weed can be good but there's a time and place for everything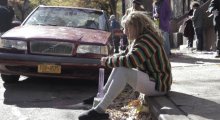 If you like to puff every once in a while, why not, especially if you live in a place where it is legalised. I personally love the smell of it. And of course, if it's good weed, it's sometimes nice to smoke as well, but there's a time and place for everything, same as with alcohol.
Gun violence in America kills 1200 times more people than terrorists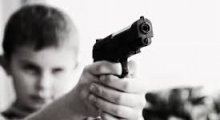 Lately there's lots of talk about the Muslim threat, Muslim terrorists and everything related. While there understandably is a problem, a problem that needs to be dealt with, people, especially people at the top like Donald Trump, seem to forget to look at the number of people killed by Muslim terrorists and compare it with other numbers.
US against Qatar but not its Money
Last week, after Qatar's neighbours broke diplomatic ties as well as trade and transportation with the country due to its support of terrorism, Trump was happy with the move, saying that it's "the beginning of the end to the horror of terrorism!" On Friday Trump actually accused Qatar of being a "high-level" sponsor of terrorism.
A few unpopular thoughts on equal pay and equality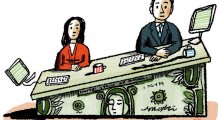 Equal pay for men and women is a no-brainer. Same goes for people from different races and religions. However...I do have a problem with the activists claiming there's a huge gender pay cap while in reality the issue is far from what it is made out to be. The pay gap is most likely way smaller than you'd see in any official statistics, and additionally the reasons for the cap are not what the are said out to be either.
America is Suffering from Mixed Signal Syndrome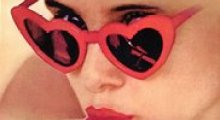 What is Mixed Signal Syndrome? The paralyzing of the mind's ability to choose best because of mixed signals, twisting feelings and thoughts. America is dying people, wake up before it is too late.