Donald Trump the New Savior

At first when Donald Trump made his debut to run for president, I thought it was a circus joke. This man does not have anything else to do. Being a rich man, he has dipped into every world cup possible in the world. He has to be really bored to step out into the political arena so I thought.
I am a Democrat. Republicans to me seem to be out of touch with reality when it comes to why people are so needy. They ignore the fact systems were put in place to keep an anarchy established in America which meant there will be casualties. We must have poverty everybody cannot live the American dream because to them for some reason it would take from their cushioned lives. Well, at least some of them.
Donald Trump came along at a time in America where it can not believe we are who we are. When President Obama went into office so much was revealed about how Congress and money holders did things to control outcomes of success for various people. We learned greedy people rule the White House and political offices, we learned racism is alive and killing well. We also learned our legal system is not for victims but for criminals to continue to keep innocent people fearful of their lives. After being so lawless and murderous during the presidency of President Obama, the unexpected happened, we learned we are not the free and the brave and we are not free to live happily ever after. People are getting away with murder. Anybody can be next.
People today are looking for a savior not a president. They want someone who have nothing to lose or gain but want to make things safe and okay again because now we have the preyed and those who prey reversing roles which means death is always in the air. Donald Trump makes people feel we finally hear a voice not made out of brass. He is telling us he can save us from the world that is waiting to take us over now that they realize how divided we are as a country. Trump promises to put us back together again.
I must say even I am impressed with how refined he has become in so many ways. Yet, I know he represents the traumatic and weak state our country is in. Something is seriously wrong when guns rule a country. Right now Trump represents hope.
---
more in Opinion
Trump: I shall reverse everything Obama has done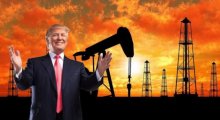 Trump, so badly wanting to be better than Obama, and thinking everything he thinks and does are better than Obama's decisions, is on a crusade to reverse everything Obama has done, and screw up the country, and the world, at the same time.
The president did nothing wrong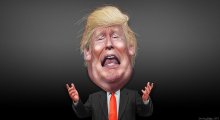 That seems to be the main statement coming out of the White House as well as Trump's own mouth. Be it any, and I do mean ANY other person, doing ANY other job, he or she would have been fired a long time ago for ANY reason
Isn't it the media's job to call the president to order?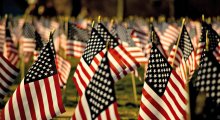 Trump has always been saying that the media is against him and ... you know, anything he doesn't like, is obviously fake news. But by saying that isn't he actually calling for an end of democracy and free press?
Guns to the blind? Only in the United States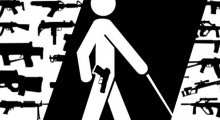 Lately there's been lots of talk about gun laws in the United States due to the most recent school shooting. While some eight year old's suggest teachers should all be armed with weapons, others are demanding stricter gun laws. And then there's Iowa.
Living on flat earth? So where's the edge?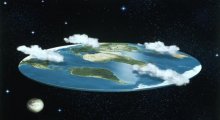 Although it's now year 2018 not year 200, there are still enough people who think that round earth is just a conspiracy theory and that the earth is actually flat.