The car show you shouldn't have missed

If you're a true car enthusiast, you should have gone to this year's North American International Auto Show, probably the best of its kind!
The 2013 Naias Detroit had more than 500 vehicles on display from 40 manufacturers from around the globe. There were more than 50 U.S. and world debuts, lots of futuristic concept cars and many cool facelifts to cars already on the market. If you want to see what you missed, feel free to head over to naias.com right now. With hundreds of thousands of car enthusiast (to be precise, the exact number of visitors this year was 795,416, up by 25k compared to last year ) cruising around, with lots of cool stuff to look at, the show really was worth a visit. Independent of what your favorite brand or type of cars is.
"The Detroit show is a true reflection of a strong, vibrant and more confident industry. The manufacturers made it abundantly clear that this show, and the global stage it provides, is of critical importance to their vehicle launch strategies." -- NAIAS Chairman Jim Seavitt.
More than 5000 journalists were at the event, including people from Kelley Blue Book. The executive editorial director Jack R. Nerad said that "The 2013 Detroit auto show could be the most exciting auto show of the year." And of course, with this kind of attendance numbers, it also had a measurable economic impact on Detroit area economy - $365 Million.
Among the vehicles on display were the most expensive car of the show, hand-crafted Bentley Mulsanne, with a price tag of $368,000, 2014 Subaru Forester, Hyndai Genesis HCD-14 concept and the all-new Honda "Urban SUV Concept". But as you can imagine, these were just a few names worth mentioning.
If you want to see all of the cars that were on display, head over to the Naias website or simply start by reading and watching the information in the player below.
Disclosure: This post was requested by an advertiser.
---
more in Opinion
Trump: I shall reverse everything Obama has done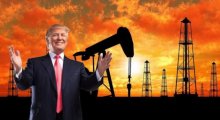 Trump, so badly wanting to be better than Obama, and thinking everything he thinks and does are better than Obama's decisions, is on a crusade to reverse everything Obama has done, and screw up the country, and the world, at the same time.
The president did nothing wrong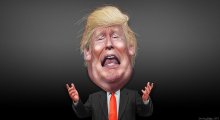 That seems to be the main statement coming out of the White House as well as Trump's own mouth. Be it any, and I do mean ANY other person, doing ANY other job, he or she would have been fired a long time ago for ANY reason
Isn't it the media's job to call the president to order?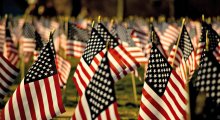 Trump has always been saying that the media is against him and ... you know, anything he doesn't like, is obviously fake news. But by saying that isn't he actually calling for an end of democracy and free press?
Guns to the blind? Only in the United States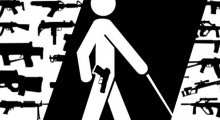 Lately there's been lots of talk about gun laws in the United States due to the most recent school shooting. While some eight year old's suggest teachers should all be armed with weapons, others are demanding stricter gun laws. And then there's Iowa.
Living on flat earth? So where's the edge?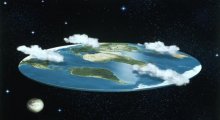 Although it's now year 2018 not year 200, there are still enough people who think that round earth is just a conspiracy theory and that the earth is actually flat.