Boston Legal star Julie Bowen launches Health Awareness Initiative
Julie Bowen, known to many as one of the co-stars from the entertaining law series Boston Legal, has joined Mylan Specialty L.P. to launch Health Awareness Initiative. The initiative has been launched to address the growing rate of life-threatening allergic reactions.
The campaign is called Get Schooled in Anaphylaxis and its first priority is to educate the school community about the condition.
What is Anaphylaxis?
It's an allergic reaction that can occur when our bodies are exposed to an allergen. The allergen can be anything from peanuts to bee stings. The most common cause for anaphylaxis is some kind of food allergy, however, also certain medications, insect stings and alike can cause it. The main symptoms include problems with breathing, skin hives, chest pain, swelling of the lips, tightness of throat, dizziness, fainting, decrease in blood pressure, redness of the skin.
The only first-line treatment suggested for it is epinephrine. Delays in the usage of epinephrine are associated with risk of death.
One of the reasons Julie Bowen joined the cause, is the fact that her own son has allergies to peanuts, walnuts as well as bee stings.
"My son is only five, but he has already started to take responsibility for his life-threatening allergies and become his own advocate," said Bowen.
Based on estimations, nearly 8% of children in the U.S. suffer from a food allergy and up to 1500 deaths are caused by allergic reactions every year.
As kids spend 180 days in school each year, parents need to be sure that the teachers and everyone else surrounding the kids are aware of the signs and first-line treatment of anaphylaxis.
Now, Bowen is calling the students from grades 1-12 nationwide to join the Get Schooled in Anaphylaxis Challenge. Students are invited to write a brief essay about how to improve awareness of life-threatening allergies or how to make the students faced with such allergic reactions feel more accepted in their schools or to provide a unique solution to a challenge faced by those students.
"Through the Get Schooled in Anaphylaxis Challenge, students across the country will have the opportunity to educate their peers and help everyone be more aware of life-threatening allergies, " said Bowen.
Essays can be submitted to www.Anaphylaxis101.com where also more information about the condition can be found.
The authors of fifteen best essays, selected by a judging panel, will be receiving a $2,000 college scholarship. The essays are judged based on creativity, clarity and originality as well as the potential for implementation of the idea.
---
more in Opinion
Trump: I shall reverse everything Obama has done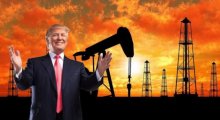 Trump, so badly wanting to be better than Obama, and thinking everything he thinks and does are better than Obama's decisions, is on a crusade to reverse everything Obama has done, and screw up the country, and the world, at the same time.
The president did nothing wrong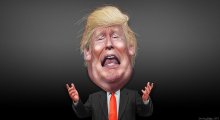 That seems to be the main statement coming out of the White House as well as Trump's own mouth. Be it any, and I do mean ANY other person, doing ANY other job, he or she would have been fired a long time ago for ANY reason
Isn't it the media's job to call the president to order?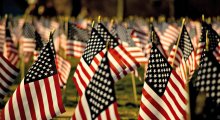 Trump has always been saying that the media is against him and ... you know, anything he doesn't like, is obviously fake news. But by saying that isn't he actually calling for an end of democracy and free press?
Guns to the blind? Only in the United States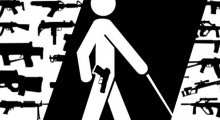 Lately there's been lots of talk about gun laws in the United States due to the most recent school shooting. While some eight year old's suggest teachers should all be armed with weapons, others are demanding stricter gun laws. And then there's Iowa.
Living on flat earth? So where's the edge?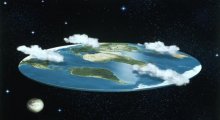 Although it's now year 2018 not year 200, there are still enough people who think that round earth is just a conspiracy theory and that the earth is actually flat.