Strange things people can bet on

There are some very strange things going on in this world, and as it turns out, there might be a way to bet on most of them.
Back in 2013 people in the UK were betting on the future heir's name. This bet was offered by an Irish
paddy power betting
site. They gave out 500:1 odds on Fergie. The top candidates were Alexandra, George, and Victoria with odds 11/4 and 11/2 accordingly. That didn't work out too well for the people betting on Fergie, obviously. The name given to the Royal Baby was George Alexander Louis. Betting on the royal baby didn't end with the name - you could also bet on his career, university, etc, etc, etc.
Super Bowl, in addition to being a huge sports event as well as one of the best and most expensive ad platforms, is also huge when it comes to betting on it. And when talking about betting on Super Bowl, we're not just talking about betting on the outcome, or things necessarily related to sports at all. Last year you could bet on Lady Gaga and the national anthem, or in other words, how long will she sing it. Or what color of Gatorade liquid will be poured on the winning coach. One weird option to bet on was also - will there be an earthquake during the Super Bowl. That's Super Bowl.
This year you can also bet on things like whether Donald Trump will quit as a president, whether he will confirm he has had some form of hair surgery, whether he will grow Hitler mustache (although I think a surgery might be needed for that, again), whether he will surgically enhance his penis, whether he will reopen Alcatraz as a working prison. And even that's not all when it comes to betting on Trump. Other bets include whether the orange man will declare war against North Korea via Twitter. Well, if he's going to declare war, he's definitely going to do it via Twitter. That's for sure. You can also bet on whether Trump ditches Mike Pence for Gary Busey on the 2020 trail, or if Aliens visit Earth but Trump starts a war with them immediately. Or if you're into dancing, you can also bet on Sean Spicer, Kellyanne Conway, Anthony Scaramucci, or Steve Bannon, or to be more exact, who of them will have the most successful Dancing With The Stars performance.
The betting world is huge and crazy. And there seems to be something out for...really, anyone. If you're just interested in
betting on MLB matches
, you can do that too.
---
more in Money
Last chance to get your cut of the $35 million up for grabs
The internet is full of different offers of different sorts. And so are the online gaming hubs. BUT...
Weird products of Trump, all on one page
Trump has been bragging a lot about how rich and successful he is, besides the fact that he's always branded himself as a being a self-made man although most of us could be self-made men and women if we were given millions to get started with.
How to Start an Online Gaming Business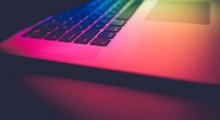 With constant internet growth and technological innovation, the online gaming industry has begun to flourish. Many people want to open up their own online casino business in order to avoid numerous bureaucratic procedures that ordinary business will require.
Big things start with a small idea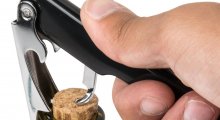 Whether you're currently working for yourself, are employed by some company, or are still looking for your perfect employer, I bet that in the back of your head you're always thinking of a great business idea, something that, if realized, would set you up to life, as well.
Woman offered a dinner instead of $43 million jackpot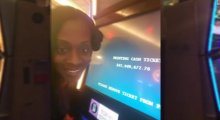 Imagine that you go to a casino, you're pretty wasted, you lose a few millions, and then you go to the casino and say that "sorry, I was wasted, I malfunctioned, my play was void, and as such, give me my money back. I can leave you a $2.25 tip though, and maybe make you a breakfast as well."