Weird products of Trump, all on one page

Trump has been bragging a lot about how rich and successful he is, besides the fact that he's always branded himself as a being a self-made man although most of us could be self-made men and women if we were given millions to get started with. But let's forget the latter for a moment. What are the
businesses Trump has put his name on
over the years?
We have all heard about Trump golf courses. You know, the ones where
Trump posted fake Time magazine covers on the walls
.
Things you might have not heard so much about are Trump Ice Cream, Trump Online Travel, Trump Airlines, Trump Menswear, Trump Cologne, Trump Vodka that nobody really wanted to taste, Trump board game, Trump magazine (as if he's not talking about himself too much already, even without the magazine), Donald Trump's Real Estate Tycoon video game, Trump Chocolate, Trump Home Furnishing. And then you have definitely heard about Trump University which cost like $35 000 a year and which didn't actually give you any valid diploma, and where courses were sort of full or infomercials. He also had a bottled water with his picture on it, Trump Ice. He also tried out a steak business which failed miserably. Things you might have heard about is Miss Universe Pageant, Miss USA Pageant and Miss Teen USA. You have probably heard about them the most because of Trump's pussy comments. Trump Mortgage was another one of his 'businesses' that lasted almost a year and a half. For a moment, and then a moment more, he also owned a football team, The New Jersey Generals. With his ego in mind, at some point he also created Tour de Trump to compete with Tour de France. Obviously, as you can imagine, it didn't go well at all. He also tried out a Vitamin
pyramid scheme
, The Trump Network. And then he also had Trump Radio, a two-minute segment of Donald Trump talking about whatever (his ego?).
So the man definitely has tried and failed with a number of things. One could say in his defense that it's okay to fail. And it is. But Trump is unfortunately a man who would probably never-ever admit he has failed with any businesses, or anything at all for the matter, or that most of his ideas have been crap, or that ... well, you get the point. In his mind, it wasn't he who failed with these failed projects, it were the people, the customers, who could understand the products were so, so very good.
---
more in Money
How to Start an Online Gaming Business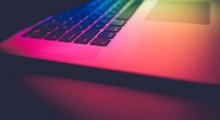 With constant internet growth and technological innovation, the online gaming industry has begun to flourish. Many people want to open up their own online casino business in order to avoid numerous bureaucratic procedures that ordinary business will require.
Big things start with a small idea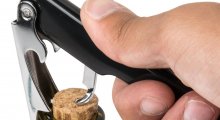 Whether you're currently working for yourself, are employed by some company, or are still looking for your perfect employer, I bet that in the back of your head you're always thinking of a great business idea, something that, if realized, would set you up to life, as well.
Woman offered a dinner instead of $43 million jackpot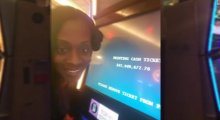 Imagine that you go to a casino, you're pretty wasted, you lose a few millions, and then you go to the casino and say that "sorry, I was wasted, I malfunctioned, my play was void, and as such, give me my money back. I can leave you a $2.25 tip though, and maybe make you a breakfast as well."
3 shocking ways people steal your information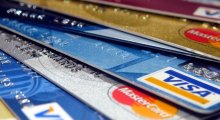 Despite chips in credit cards and other precautions, identity theft remains on the rise.
The awesome and not so awesome things about working for yourself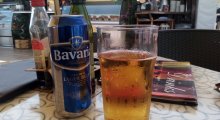 Recently I have met a number of people, who after hearing what I do (for living?) tell me that it sounds awesome. And based on what they think I am doing I cannot disagree. Well, I often could not disagree with it one way or another, as much of it really is awesome. However, as with everything, there are the bits and pieces that are not as great as they might look from far away.