The sports betting industry in Malta is booming

Malta is sort of a European paradise for gambling companies, it has risen to be one of the world's premier iGaming hubs. The reasons for that are not difficult to find. Malta has made it attractive to gambling companies from different perspectives, be it legal, financial, or technological ones. In 2010 there were 262 igaming companies registered in Malta, 278 in 2011, 275 in 2012, in 2015 the number was 283. It would be a good guess that now, in 2016, we're pretty close to 300.
And when you live in, or visit Malta, you can definitely see it. Malta has two official languages, one of them is English, which makes moving your company, and your employees here, easier than to many other countries. Not to talk about the weather here. It's rather nice most of the year. When you move around Birkirkara, Sliema, Gzira, Msida, Ta'Xbiex, or some other areas with lots of iGaming offices, chances are that most of the people you meet during your evening in a bar will be working in iGaming. It would be a good bet to say that at least 50% of the people you see are working in those companies. Some betting companies in here might only have a few workers in Malta while some bigger ones have closer to 1000 employees. People from around the globe, from all nationalities and backgrounds. Chances are that during A Friday evening you might find people from Pokerstars, Bettson, as well as people writing reviews for sports betting, and people from dozens of other iGaming companies, all in one bar, at the same time.
That's something that makes Malta one of a kind, and at the same time even more attractive to people coming here for a vacation. You can always find people to speak with, people who speak English. And at any point when you're in a pub with 10 people in there, it's more common than you'd expect that there are at least 9 different nationalities.
The iGaming industry is also driving up the average salaries in Malta, as the iGaming jobs tend to be paying more than most of the other ones. In 2015 the iGaming companies contributed 8% to the economy's gross value added. The gaming industry has also left €55.2 million in tax for the gaming authority. The igaming business is booming and it's working well both for the companies and the Maltese authorities.
---
more in Money
How much money can you make trading forex?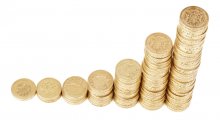 I have seen too many people asking that question - how much can I earn by trading currencies, by trading forex? And as many of you might have assumed, there is no definitive answer, but let us look into it.
Different Types of Online Casino Bonus Features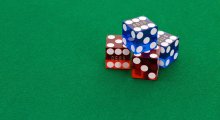 The online casino industry is growing rapidly, and you can find many online casinos. This increases competition among providers. Therefore, they have to find different ways to attract and retain casino players. One of the best strategies followed by gambling sites are the bonuses they offer.
How to Attract Luck in Gambling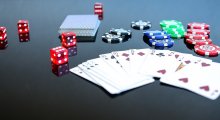 Luck or Something Else? Although all players know the fact that gambling odds are pretty much pre-determined and precisely calculated for each and every online casino game, the players from all aroun...
How to get involved with property investment in the UK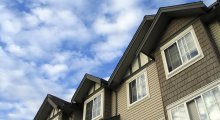 The property market is experiencing huge growth, with a number of major UK cities making names for themselves as hotspots for buy to let investment. If you've been thinking about investing in a property, now is a great time with lots of exciting opportunities and potential.
Trading forex? Here's one of the best daytrading strategies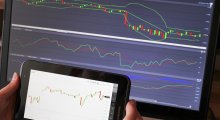 If you're just learning to trade forex and haven not figured out what strategy or strategies to use for your day trading, I have been testing a few and so far this one seems to be the trading strategy with most potential. At least for now.