10 things to consider when Christmas shopping

There are many things to keep in mind when Christmas shopping for family and friends. Shopping can be challenging, but there are a few things that you can do to keep the stress to a minimum and make the gift buying process a little easier.
Here 10 things to consider when Christmas shopping.
1. Look For Sales And Deals
This is a great way to save a lot on your Christmas purchases. Look for
discounts and coupons
to help you stretch your dollars further and prevent yourself from overspending. If you look online for deals you will be more likely to find deep discounts. Many retailers will have large sales this time of the year so you need to be on the lookout for them.
2. Shop Early In The Morning Or Late At Night
If you shop when most people are asleep, then you will be able to spend more time looking for the best deals without other people getting in your way or buying all of the products that you are looking for. You are also more likely to notice the good deals in the store if you are not distracted by the crowds.
3. Don't Shop For Food Gifts If You Are Hungry
This rule is important for anyone that is shopping for food gifts. If you are hungry then you are more likely to overspend on items because you imagine yourself or your loved ones liking everything. This will cause you to overspend and buy things you normally would not.

It happens to many of us. We go to the store and forget who we are shopping for and lose our direction. This is how overspending happens. You need to make a list of the people that you need to buy for and stick to it.
Figure out how much you have to spend on gifts and do not exceed that budget. Allow for a certain percentage of your budget for each friend or family member that you are shopping for.
6. Find A Retailer That Offer A Great Selection
Shop for your gifts with retailers that have a wide selection of exciting gifts for everyone. Sites such as Dorthy Perkins will have gifts for everyone, plus, they have voucher codes and discount codes that will make your shopping trip a lot less expensive.
Although regifting can be risky, it is acceptable if you are using a brand new item and the receiver of the gift will have no idea where it came from originally.
Gift Baskets are a great way to make shopping easier and to stay on budget. Find a few items that are priced well that most everyone will be happy to get. Create festive baskets that will brighten up their Christmas.
Gift cards are the perfect solution for those individuals that you have no idea what to buy for them. They can buy whatever they want, and it is a bit more personal than giving cash.
Before you start shopping be sure to take some time to think about what the people on your gift list like. If you jot down notes regarding possible gifts it will prevent you from having the frantic " at a loss" moment when you are at the store. You can also make a list of potential gifts for each person so that if you come across a great deal then you will know to buy it.
---
more in Money
Bundling Services to Lower Your Monthly Expenses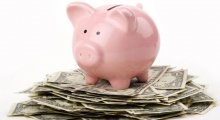 Finding ways to save money is something most people have in common. The good news is that even if you think you are already doing everything you can to reduce your monthly expenses, there are some creative ways that can use to reduce your bills even more. Most companies want to keep you on if you are a loyal customer.
On Pursuing a Career that Makes a Difference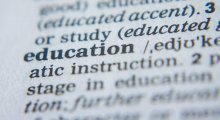 Whether you have an undergrad degree in public health or in nursing, biology or literally any of the medical or social sciences, you may want to think about pursuing a masters in public health online degree program.
Lottery winners need a cool brain and cold enough heart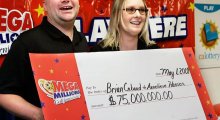 Millions of people around the world hope to win big. They play the lottery weekly and while the odds of winning the jackpot are low, some of them do win. Yet, many of the people regret it afterwards for one reason or another.
5 Sure Ways on How to Lower Your Monthly Expenses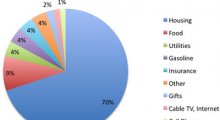 Who doesn't want to save money these days? You may be one of the many people looking for ways on how to slash your monthly bills.
Paypal offers its users some more headaches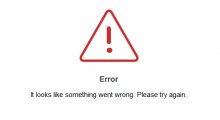 Paypal is having problems with withdrawals. According to a post on Paypal Community, there was an update during the weekend (July 9-10, 2016) and something went wrong. That's what was answered to someone after they called in to complain about problems with withdrawals.
Mega Millions - a True Competitor for Powerball?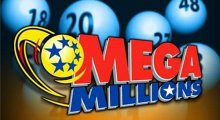 Money. It's something most of us doesn't have in adequate amounts, while others just feel they don't. People say that money can't buy happiness, and it's a true statement, but to end it there, it wouldn't be right. Having enough money can make your life a lot easier if you're a smart enough person.
PayPal Alternatives for Secure Online Payments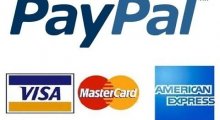 Almost everyone would have heard of PayPal by now, as it has become one of the most popular online payment systems in the world. It is used by freelancers, business owners and those simply wanting to do a little bit of online shopping.
Are you looking to increase the value of your home?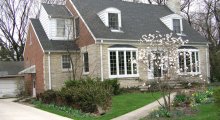 If you're maybe thinking of selling your home and are not sure what could you do to increase the value of your home, ELC Roofing has created an infographic for you to give you some insight into the topic.
Consumer Trends research in UK: What do people spend on these days?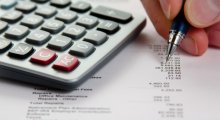 Living your daily life needs money, but in what areas have the expenditures changed a lot, and in what areas almost not at all?
How Do Bookmakers Make Money?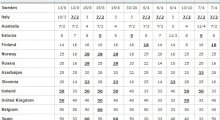 Have you ever thought that running your own sports book, or perhaps dabbling on the betting exchanges would be an easy way to make money?