Unbolted – the alternative to traditional pawnbrokers

It would seem that the pawnbroker industry is getting a reasonable amount of coverage at the moment. A recent television series takes a look at
Posh Pawn
and some of the characters that frequent these businesses in various parts of the country. There is also a lot of negative press coverage surrounding payday loans and many of these high street loan companies are closing down in favour of an online service. Whilst there is still a place for these traditional high street services like many industries the migration of these services online gives everyone more choice and ease of use. One such company is
Unbolted
. Founded by Aswin Parameswaran and Rito Haldar to challenge the outdated pawnbroker system, their service offers a much cheaper and more efficient alternative to pawnbrokers and high interest lenders.
Unbolted offer loans against luxury assets ranging from luxury handbags to vintage cars with an online service that is both simple and efficient to use. The user can borrow up to 70% of the value of an item and in the case of gold they can offer as much as 80% which is one of the best rates available. The interest charged on items ranges from monthly rates of 1.5% - 3% which compares well with other lenders whose rates range from 5% - 10%.
The service is ideal for those looking to unlock short term cash with assets that they don't regularly use. To apply for a loan the applicant simply uploads details and a picture of the item that they wish to borrow against to the Unbolted site. Within a few hours an experienced member of the valuations team will have assessed the item and made a provisional loan offer subject to receipt of the item. Once the item is received via a free and secure delivery service (for more expensive items a collection service can be arranged) and the loan offer accepted the funds will be deposited in the applicant's account.
Interest is then charged daily until such a time that the loan can be repaid. Once repaid the item is sent back to the borrower and the account is closed. If the loan is defaulted on the item will be sold at auction and any surplus funds returned. The risk is low and as there are no credit searches involved it doesn't leave a footprint on a person's credit file. There are no long term credit arrangements which means that the user doesn't end up in a long term debt arrangement like they would with a credit card or bank loan.
There is a long list of items that can be borrowed against - these include luxury handbags, artworks, antiques, collectibles, vintage cars, luxury cars, fine wines, jewellery, diamonds and gold. Items that cannot be borrowed against include property, stocks & shares, art by unknown artists, electronics and firearms.
So simply the service is easy to use, low risk and encounters much lower interest rates than more traditional lenders. What's not to like?
---
more in Money
How much money can you make trading forex?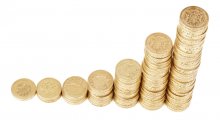 I have seen too many people asking that question - how much can I earn by trading currencies, by trading forex? And as many of you might have assumed, there is no definitive answer, but let us look into it.
Different Types of Online Casino Bonus Features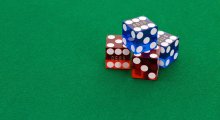 The online casino industry is growing rapidly, and you can find many online casinos. This increases competition among providers. Therefore, they have to find different ways to attract and retain casino players. One of the best strategies followed by gambling sites are the bonuses they offer.
How to Attract Luck in Gambling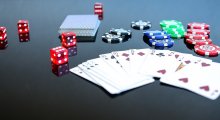 Luck or Something Else? Although all players know the fact that gambling odds are pretty much pre-determined and precisely calculated for each and every online casino game, the players from all aroun...
How to get involved with property investment in the UK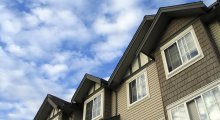 The property market is experiencing huge growth, with a number of major UK cities making names for themselves as hotspots for buy to let investment. If you've been thinking about investing in a property, now is a great time with lots of exciting opportunities and potential.
Trading forex? Here's one of the best daytrading strategies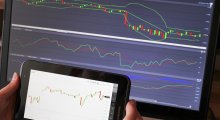 If you're just learning to trade forex and haven not figured out what strategy or strategies to use for your day trading, I have been testing a few and so far this one seems to be the trading strategy with most potential. At least for now.