Top 5 Canadian Credit Cards for Travel Rewards

Let's face it, traveling is expensive. With airlines and hotels constantly raising their rates, it should come as no surprise that most travelers try their best to save anywhere they can. If you are constantly seeking out new horizons on a budget, yet only return home with photos, some good memories, and a hefty bill, then you are missing out on the value of a travel rewards card. Below are five Canadian rewards cards that will let you start claiming cash back and other rewards you deserve on the things you are already spending on!
Capital One Aspire Travel World MasterCard
2 reward miles for every $1 spent

35,000 point sign-up bonus

Gain an extra 10,000 points for each year of service

Ability to add another user at no charge for even more points

This card will even reward you the same amount of reward miles for everyday purchases, such as groceries and gas.

Scotiabank Gold American Express Card

4 scotia reward points for every $1 spent

Earn more points from travel expenses and on selected merchandise

Comprehensive travel insurance

Annual Fee: $99

You will also get 15,000 bonus points upon sign-up as well as a waived annual fee for the first year.

TD First Class Travel Visa Infinite Card

Earn 3 TD points for every $1 spent

Redeem points from a large collection of products

Includes comprehensive travel insurance: Medical insurance and Trip Interruption insurance

You can also enjoy peace of mind with trip cancellation coverage.

American Express Blue Sky Rewards Card

1 point for every $1 spent on eligible purchases

0% APR financing for the first 15 months

Comprehensive travel insurance

Purchase protection

No annual fee

As a bonus you can earn 7,500 points when you spend $1000 in your first three months.

Aspire Travel Platinum MasterCard

1 point for every $1 spent on all purchases

25% bonus miles each year

Free to add another user

Travel Accident insurance as well as Baggage Delay coverage

No annual fee

Aspire Travel Platinum MasterCard also gives you the chance to earn 5,000 points as a bonus on your first purchase.

Choose a card with the plan that works for your lifestyle and start saving today!

---
more in Money
How much money can you make trading forex?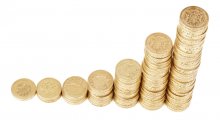 I have seen too many people asking that question - how much can I earn by trading currencies, by trading forex? And as many of you might have assumed, there is no definitive answer, but let us look into it.
Different Types of Online Casino Bonus Features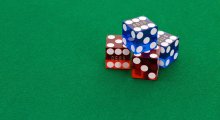 The online casino industry is growing rapidly, and you can find many online casinos. This increases competition among providers. Therefore, they have to find different ways to attract and retain casino players. One of the best strategies followed by gambling sites are the bonuses they offer.
How to Attract Luck in Gambling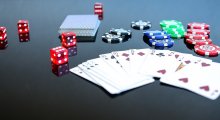 Luck or Something Else? Although all players know the fact that gambling odds are pretty much pre-determined and precisely calculated for each and every online casino game, the players from all aroun...
How to get involved with property investment in the UK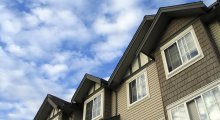 The property market is experiencing huge growth, with a number of major UK cities making names for themselves as hotspots for buy to let investment. If you've been thinking about investing in a property, now is a great time with lots of exciting opportunities and potential.
Trading forex? Here's one of the best daytrading strategies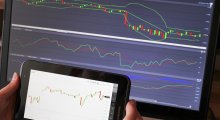 If you're just learning to trade forex and haven not figured out what strategy or strategies to use for your day trading, I have been testing a few and so far this one seems to be the trading strategy with most potential. At least for now.