Online charity that helps students in need, partnership with KIA
To become a "respected global corporate citizen" should be the goal of any major company. And with this title also come the responsibility to contribute for a better future. How it is done exactly, depends on a number of factors, but one recent example how it could be done, is Kia's partnership with DonorsChoose.org.
Of course, campaigns like that are not launched only for the good of the community, they definitely work good as publicity campaigns as well. But the fact is that all, or at least most, good deeds get recognition, and so they should.
In case of Kia, their growth has been quick and one of their core values is "Globality". Here's what the group president and CEO of KMA and Kia Motors Manufacturing Georgia, Byung Mo Ahn, had to say about it - "Kia Motors is the fastest-growing car company in the U.S., and one of our company's core values - 'Globality' - teaches us to strive to become a respected global corporate citizen, which drives our company to contribute to a better future. Kia is committed to making a difference and is proud to be the first automotive brand to establish a national philanthropic partnership with DonorsChoose.org to help provide school supplies for children most in need, while supporting all of the communities across the country that we call home."
The new partnership with DonorsChoose.org, the online charity that makes easy for anyone to help students in need, hopes to help more than 125,000 public school students nationwide in 2012. Classroom projects such as requests for books, musical instruments, art supplies, field trips, can be posted to www.donorschoose.org. With its Double Your Impact campaign Kia Motors America has made a commitment of $1 million that will be used to match donations by citizen philanthropists.
For more information about it, see DonorsChoose.org and the player below.
---
more in Money
How much money can you make trading forex?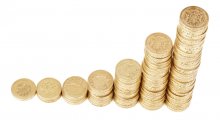 I have seen too many people asking that question - how much can I earn by trading currencies, by trading forex? And as many of you might have assumed, there is no definitive answer, but let us look into it.
Different Types of Online Casino Bonus Features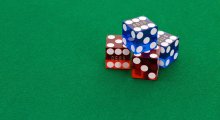 The online casino industry is growing rapidly, and you can find many online casinos. This increases competition among providers. Therefore, they have to find different ways to attract and retain casino players. One of the best strategies followed by gambling sites are the bonuses they offer.
How to Attract Luck in Gambling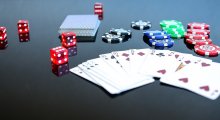 Luck or Something Else? Although all players know the fact that gambling odds are pretty much pre-determined and precisely calculated for each and every online casino game, the players from all aroun...
How to get involved with property investment in the UK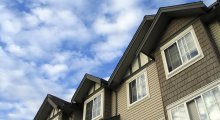 The property market is experiencing huge growth, with a number of major UK cities making names for themselves as hotspots for buy to let investment. If you've been thinking about investing in a property, now is a great time with lots of exciting opportunities and potential.
Trading forex? Here's one of the best daytrading strategies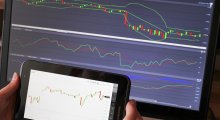 If you're just learning to trade forex and haven not figured out what strategy or strategies to use for your day trading, I have been testing a few and so far this one seems to be the trading strategy with most potential. At least for now.