How to get the right dog house

Buying a dog house
these days can be a tedious task, especially there are thousands of options available both online and offline. Although it seems like a pretty basic item, the fact of the matter is that several features can make the difference between a well-made model you might actually want to spend your cents on and one you could just as well do without.
In this article, we'll tell you just what you have to look for to make sure that your money doesn't go wasted on something you and your dog can't possibly need.
Get the right size
As silly as it might sound, dozens of dog houses get returned daily because pet parents can't select the appropriate dimensions. First of all, you, as the owner of the animal, need to know the breed of your dog and the maximum size he or she is going to reach when going into adulthood. Don't make the mistake of purchasing a house for your canine buddy when he or she is still growing up because it's likely that he or she will outgrow it.
On top of everything, the right way of going about things is to check the specs of the product you're thinking of getting. There are people who are less inclined to understand the measurements of an item if they don't see it in front of them. Grab a line or
measuring tape
and try to tell how big that house might be. By the way, it's better to get a bigger one than a smaller one - for the obvious reasons.
Quality of build
It's pretty obvious that not all dog houses are made to be equal, and so there are some that are considerably more durable than others. These products can be made of wood or thick plastic, and some varieties that are made to be used indoors only can even be made of
hard cardboard
to which some fabric has been added.
The important thing you need to bear in mind is that the unit needs to withstand the test of time, so it has to last at least a couple of years. If you want to get one made out of wood and let's face it, such a model looks very good, you need to ensure that the product comes with a finish that will guarantee that the wood won't mold and that rain won't modify its structure.
Non-toxic choices
We already said that dog houses could even be made of plastic, but did you know that some types of plastic can be toxic? Make sure to read the product description as carefully as possible to find out whether the unit has been accredited by some kind of organization which says that it's safe to use for pets.
As a final note, we'd like to add that you shouldn't use harsh chemicals when cleaning both the inside and the outside of the item. These might cause various eye or breathing issues if they aren't ecological.
---
more in Life
What Are the Girls You Can Chat to On Sexting Platforms Really Like?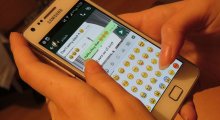 Sexting is something that has really taken off over the past decade, ever since smartphones first made their way into mainstream use. For a lot of couples, sexting between themselves is a fun addition...
What Every Dude Should Know Before Getting a New Truck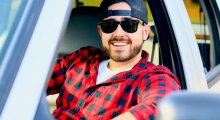 For years, you have been driving a smaller vehicle. But lately, as you head to work, run errands or park your car, you find yourself looking longingly at all the pickup trucks dotting the road.
Victim Surcharge: Everything You Need to Know about the Penalty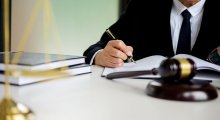 Let's begin with a clear definition of what a victim surcharge entails. A victim surcharge is a monetary penalty that offenders must pay when they are sentenced. This penalty is imposed automatical...
7 myths about students. Truth and fiction.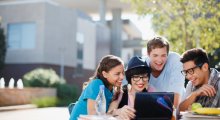 They are often associated with alcohol or idleness, not with paper writing. Far, not everything is true about what they are talking about. They are a huge social stratum of humanity. They are students.
What is Underpinning?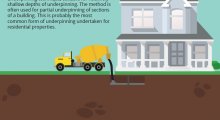 The term underpinning gets talked about a lot by homeowners but what does it actually involve? The guys at Abbey Pynford have produced a helpful guide about what underpinning actually is and how its performed and the different ways it can be done.