Donít let the cold stop you! Crack out the BBQ for an Autumn Garden Party!

Summer may be over, but there is still time to have some fun outside before the snow and constant rain falls on us! Everyone loves the autumn sun; bright and warm, but a slight chill in the air to make it a little bit sharp. So what better way to enjoy than a garden party?
So don't store away that barbeque yet! Get the family, friends, neighbours, random people from the streetÖ in the swing for a party!
Summer House
Yes, OK, it's not exactly summer but you can still use them in the cooler months in the year. They're a great place to host your garden party - keep the guests warm, the drinks out of the sun, and your nibbles tasty in your very own outside structure.
As the evening cools down, an outbuilding can be a great place to store your food and relax. Any size or shape, a summer house can have anything from deck chairs and cushion seats to a full sized sofa! Summer houses are the home of garden comfort and would be a talking point of your party.
But a summer house can also be a fantastic feature to your outdoor space at any point in the year. Make it your own with pictures and its very own chic interior which will have your guests wanting to visit time after time.
Furniture
Some chunky metal furniture can really bring things together. A long-lasting alternative to flimsy plastic sets, metal furniture stands the test of time and can be part of your garden all year round.
These seats can often be fairly uncomfortable (in order to make them weather proof), so make sure you decorate with quirky cushions to be kind to your thighs! Go the extra mile and have a go at making covers yourself so your guests will know your parties are top class.
Lighting
Entice your party out into the evening with some exciting lighting ideas. Lanterns can give your garden a rustic feel to really make the outdoors feel like home. Hang these near your summer house to accentuate your style - lanterns even look great on your washing line!
However, if there are children or animals at your party, it might be safest to stick with electronic lighting. Solar panelled lamps store up the light during the day - stay green and let these light up your garden by night.
Scented candles are a great way to add to the chilled out atmosphere of your party.
Plants
Most of the flowers are in their final stages of life with summer closing but there's no reason why that should stop you. A nice plant, or ten, is a great way to bring your out-house to life. And the beauty of these plants is that they won't just wither away when the cold hits. You can keep them watered and safe inside the structure so they'll last all year long.
And with that, I'm now off to get my own party going. Crack out that BBQ!
---
more in Life
Looking for high quality, but affordable housing?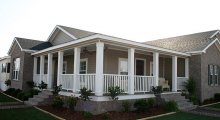 Getting a house these days, a house that is both affordable and high quality isn't so easy. You often can choose only one of those options. And whether it's environmentally friendly or not, that's often a totally unrelated issue, who thinks about that anyhow, right? Wrong.
Are you a "sweet" person?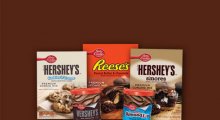 Are you into sweets? Or are members of your family always looking for something deliciously sweet to enjoy throughout the day? Or are you a mom always looking for creative ways to surprise your kids as well as creative ideas and activities you can do together with your children?
The ultimate game playing experience
Do you want to play the latest video games but don't think you can afford one of the latest consoles to play them on?
The Different Kinds of Jewelry for Every Occasion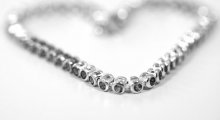 Classic, memorable, breath-taking, unique, important, gratitude; these are just some of the adjectives that one's feel when receiving a sparkling jewelry as a gift. Indeed, there's always something about jewelry that enraptures the senses and leaves a feast on the eyes. Nothing makes a person special than the gift of jewelry. Here are some of the most fascinating jewelry that you can consider giving to your loved ones.
How To Organise a First Class Stag Do by The Stag Company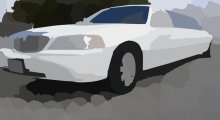 A well-organised stag do can be one of the most memorable times of your life. If you are the best man it's up to you to provide your friend with something he'll never forget. Don't waste the opportunity to do something unique and give everyone involved a great weekend away.