Working America
I
love having a blog. It allows for me to be honest with the world on a
verbal basis. My life is the result of experiences and knowledge
accumulated with time. Today I want to introduce myself as a working
American citizen. My job description: Machine Operator and here are my
responsibilities. Now you do the math.

Mail room: UPS, I make
sure all Overnights, Grounds etc. are properly weighed, packages packed
according to requirements, ready to go at the time of service; Prepare
mail for postal services including: certifies, priority, Express, etc.
insure mail get to post office daily. When necessary, I do bulk mail.
Call Fed Ex or any other distributor when pick up services are needed.
Make sure the mail machine is functioning properly by mild maintenance
or calling for service. I do Inventory in house and out. Make sure
copiers are functioning properly and maintain supplies for each
machine. Call for maintenance as needed. Insure all supplies for
company use is available and inform ordering as needed. Copier person:
Make copies as needed for all departments and servicing companies when
requested. Order Clerk: Fill all incoming orders for distribution. Make
sure forms, materials; booklets etc. are available if not alert for
ordering. Documents not ordered are created by me such as booklets,
business cards, forms, pamphlets etc. I use paper cutter machine to
create applications, mail forms for in and out of house use. Data Entry
Clerk: key in invoices for orders filled once a month. Relieve
receptionist daily and fill in when she is on vacation. Mild typing,
cash sheets, answer phone and retrieve messages.

I do my work
with a sincere heart and appreciation for having a job. The co-workers
are wonderful to work with. I don't have to pay insurance and our
vacations and personal days are awesome. I love my job. I must say I am
the lowest paid person there. Sometimes it is difficult facing
everybody knowing this, but I do it with a smile because I know my
self-worth is not based on their conclusion of me.

My point
today is that I accidentally stumbled upon information revealing the
salaries of everyone in this huge organization. I was like a flea on a
dog in wages in contrast to what they were making. My self-esteem
dropped tremendously for a minute. I had to remind myself; God only can
give me my self worth.

So long, I fought for a wage increase
knowing when I entered the job position the wages were beneath the
responsibilities. Each time I presented myself, the reason for my
low-scale wages was due to the budget. I accepted that knowing in the
back of my mind if I was someone who they really liked they would find
a way to give me more money. Sure, I get a little help in some of my
physical labor but not in my pocket. What I am saying is this: When I
saw the millions of dollars this huge corporation made, I almost cried
because I know what they did to me twice since I have been in this
position.

They re-evaluated my position and found me unworthy
to live a life of luxury as they have allowed themselves to live based
on a lack of concern for my well-being or my worthiness to enjoy a
slice of the pie. I couldn't believe it took them weeks and months to
decide to deny me an increase saying I lacked job specification knowing
many people making thousands of dollars received it because it was
based on opportunity to grow. But I was denied based on their
self-righteousness to deny me a lap of luxury that filtrated through
out the organization.

You see, I was just minding my business
when this discovery was made. I tend to type my name in the search
engine to see how I am doing in the literary market. To my surprise my
place of work showed up in my engine revealing my income to the world.
I clicked on it and saw not only my own but everybody in the company. I
was shocked of how much money they justify making off hard American
working people. It was then that I understood why I can't and will
never make more money. They must accommodate themselves to live a
luxurious lifestyle they have justifiably created for themselves.

It
matters not that I dedicate myself to my work and care about my
co-workers sincerely. It matters not that I had to fill the slots of
three people released. I am to be happy I have a job. You know what? I
am happy and thankful but sadden in my heart the American worker is
looked upon as the scum of the earth by corporate America.
---
more in Life
Obesity in America
I remember when I was a child seeing kings on a throne whether real or make believe, they were always pot-bellied and big. Fat during that time represented richness in life. When the king was served the palace meals, there was always an abundance of food for all attending. Greek art statues revealed the waistline of a woman with fullness as it represented reproduction.
Don't Believe the Hype: Pot Smoking is a Personal Choice
The American public is sorely misinformed by a dictatorship that calls itself democracy on the issue of marijuana smoking.
Relationships - The Expecting Father
With the coming of new life into a family there are many implications in a mans life too. Not only the impact of the big responsibility coming his way its also a expression which lacs words.
Get a Life with LavaLife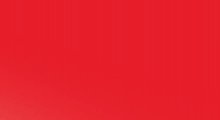 "That's powerful. That's Lavalife. Where singles click."
Interview with Trailblazer Award winner Donna Hill
It is a true pleasure to introduce Donna Hill who is an established yet humble woman. Three of her novels have been transformed into movies for t.v. Donna Hill ... She is the first recipient of the Trailblazer Award (2002) for her pioneering work in the literary industry for authors and readers. She is doing so much more and has received more credit for her works.