Stranger Things creators sued for theft of concept

After two seasons of Stranger things, someone has finally decided that the authors of Stranger Things stole the idea from him. What took him that long is a good question. If there's any merit to the claim at all.
The lawsuit was filed on Monday by Charlie Kessler. He's accusing Matt and Ross Duffer of "misappropriation, unauthorized use and exploitation" of his own film from 2012, Montauk. The description of the movie that Kessler has given himself -
"science fiction story set in the town of Montauk, New York, the location of various urban legends and paranormal and conspiracy theories"
- to be honest, sounds at first like Supernatural.
The lawsuit claims that Kessler had pitched his movie idea to Duffer bro's in April 2014.
While Kessler's description of the Montauk sounds like Supernatural, the first eight episodes ordered by Netflix were under the title Montauk. Only at some point the setting was changed to Indiana and name changed to
Stranger Things
.
Court documents read that
"Stranger Things is now in its second season on Netflix and has enriched [Matt and Ross] to the tune of millions of dollars. [Matt and Ross] have made huge sums of money by producing the series based on [Kessler]'s concepts without compensating or crediting [Kessler] for his concepts."
Still, what about
Supernatural
?
Is there anything behind the claims or is the main similarity of the idea the initial title Monotauk, I couldn't say at this point. But chances are that if Monotauk script would be compared to some older movie, you could find many similarities there as well.
---
more in Entertainment
Tips to Win Real Cash Online with Bingo, Slots, Casino and betting bonuses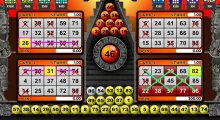 If you want to have some real chances of winning betting games online such as Bingo, slot machines, and other casino games, you should read the following paragraphs because we will give you some tips on how to do so without difficulty.
Looking for some musical amusement this season?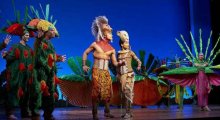 For all those seeking for nice cultural alternatives this season, there is plenty of options along the city of London where theatrical performances for all ages are taking place.
Slot Machines - Then til Now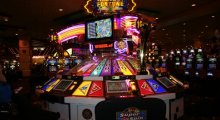 Ever since it was first sat on a stool with a heavy mechanical lever and a drawer that legally couldn't dispense money if you won, slot machines have had an appeal as a fun way to put your fate in the hands of Lady Luck.
Is Roulette better Online or Offline?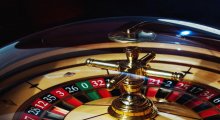 Everything's digital nowadays - getting your weekly shop, finding your next date, no matter what it is you want to do with your free time, odds are good that there's a digital equivalent just waiting ...
How to watch whatever you want, whenever you want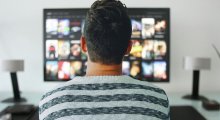 When you're on the move, it can be tough to stay tuned to your favorite shows. Crossing borders between countries can mean you get access to a very different Netflix or Hulu library than the one you're used to, one with a lot more local-language content and a lot less flagship US shows.