Stranger Things creators sued for theft of concept

After two seasons of Stranger things, someone has finally decided that the authors of Stranger Things stole the idea from him. What took him that long is a good question. If there's any merit to the claim at all.
The lawsuit was filed on Monday by Charlie Kessler. He's accusing Matt and Ross Duffer of "misappropriation, unauthorized use and exploitation" of his own film from 2012, Montauk. The description of the movie that Kessler has given himself -
"science fiction story set in the town of Montauk, New York, the location of various urban legends and paranormal and conspiracy theories"
- to be honest, sounds at first like Supernatural.
The lawsuit claims that Kessler had pitched his movie idea to Duffer bro's in April 2014.
While Kessler's description of the Montauk sounds like Supernatural, the first eight episodes ordered by Netflix were under the title Montauk. Only at some point the setting was changed to Indiana and name changed to
Stranger Things
.
Court documents read that
"Stranger Things is now in its second season on Netflix and has enriched [Matt and Ross] to the tune of millions of dollars. [Matt and Ross] have made huge sums of money by producing the series based on [Kessler]'s concepts without compensating or crediting [Kessler] for his concepts."
Still, what about
Supernatural
?
Is there anything behind the claims or is the main similarity of the idea the initial title Monotauk, I couldn't say at this point. But chances are that if Monotauk script would be compared to some older movie, you could find many similarities there as well.
---
more in Entertainment
Is it possible to win with slots?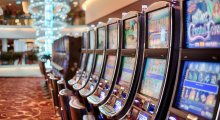 We've all heard news about various wins from lottery, poker, and every other possible game available on gaming platforms. And exactly the same applies to slots. The difference between, say poker and slots, is that one is mainly a game of skill while the other is based totally on luck.
"MY making" of "I AM Sam Kinison!"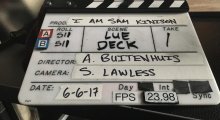 A much anticipated, but hardly heralded stand-up biography has finally arrived! Vancouver's Network Entertainment biggie Derik Murray and writer/producer/director Adrian Buitenhuis have patiently and meticulously midwifed their latest arrival, and then finally birthed it at the end of our tumultuous year.
How well do you really know your Christmas songs?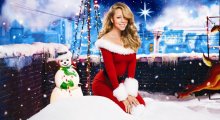 It's beginning to look a lot like Christmas. And we are all over that bad boy!
Nude dating show on Britain's Channel 4, what's that about?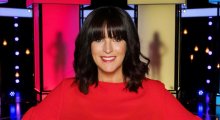 It's a controversial show that debuted around a year ago, July 2016, it's a dating show where all people are naked.
Stephen Colbert to produce a Trump show
Stephen Colbert and the network it will be running on have announced that they'll be producing and animated series about Donald Trump, the president. It will be a half-hour long animated series and it will be running on Showtime.