Nude dating show on Britain's Channel 4, what's that about?

At first thought, it makes me think of an offline version of Tinder. Or rather just a TV version of it. Imagine if Tinder wasn't an app but a TV show...hmm, no, actually now to think about it, if Tinder was a TV show, it would start pretty innocently, you'd just be swiping, or beating the men or women walking towards you to the left or to the right. And by the end of the show there would probably be some hardcore action going on. So, no, Channel 4's Naked Attraction is far from what Tinder TV show would be like, it's different. Never mind. But what is it?
It's a controversial show that debuted around a year ago, July 2016, it's a dating show where all people are naked. Naked people are looking for a perfect match by looking at the candidates bums and other body parts. Well, kind of. Or maybe exactly. One man or woman can select one date out of six bums he or she is seeing. The naked people are in cubicles with the door slowly raising up. So initially just legs can be seen, then the door is slowly raised up to a point where everything but a face can be seen, and then everything.
The weird part though, is that once the match has been found, the date they are going to is a clothed one. Doesn't really make much sense, does it?
When the show initially launched last year, they received 45 complaints. Can't really understand why, as the first episode only had 282 shots of penises and 96 shots of vaginas. Although, I'm not sure what the complaints were about, maybe they were simply about discrimination of women - why would penises get more airtime?
---
more in Entertainment
In Search of Adrenaline? Stake on Minecraft!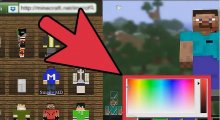 Do you like sports and that feeling of sweet agitation that overwhelms you during competitions? You are definitely a venturous person unafraid of challenges and risks.
10 Best Games for Sega Dreamcast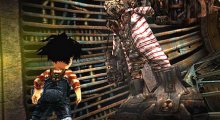 There are a lot of Games for console Sega Dreamcast. You can easily find any genre that you like. It can be racing, horror, thriller or adventure and many other variants. The choice depends on your mood and desire.
Stranger Things creators sued for theft of concept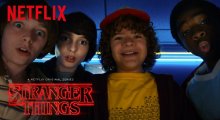 After two seasons of Stranger things, someone has finally decided that the authors of Stranger Things stole the idea from him. What took him that long is a good question. If there's any merit to the claim at all.
Is it possible to win with slots?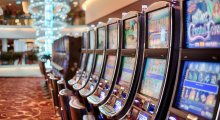 We've all heard news about various wins from lottery, poker, and every other possible game available on gaming platforms. And exactly the same applies to slots. The difference between, say poker and slots, is that one is mainly a game of skill while the other is based totally on luck.
"MY making" of "I AM Sam Kinison!"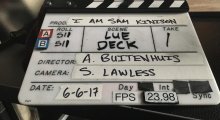 A much anticipated, but hardly heralded stand-up biography has finally arrived! Vancouver's Network Entertainment biggie Derik Murray and writer/producer/director Adrian Buitenhuis have patiently and meticulously midwifed their latest arrival, and then finally birthed it at the end of our tumultuous year.