Top 10 Country Western Songs

Are you a fan of country music? Here's a list of the 10 best ones. Number 5 is my favorite and I actually did buy #1.
10. I Hate Every Bone In Her Body But Mine.
9. I Ain't Never Gone To Bed With an Ugly Woman But I Woke Up With a Few.
8. If The Phone Don't Ring, You'll Know It's Me.
7. I've Missed You, But My Aim's Improvin'.
6. Wouldn't Take Her To A Dogfight 'Cause I'm Scared She'd Win.
5. I'm So Miserable Without You It's Like You're Still Here.
4. My Wife Ran Off With My Best Friend And I Miss Him.
3. She Took My Ring and Gave Me the Finger.
2. She's Lookin' Better with Every Beer.
And the Number One Country & Western song is:
1. It's Hard To Kiss The Lips At Night That Chewed My Ass All Day Long
.
---
more in Entertainment
Visit Your Favourite Film Locations With The World On Screen
Visiting a film location is the closest you'll get to bringing one of your favourite movies to life. It's a magical experience.
Want to feel like one of the rich and famous?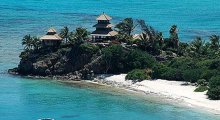 Every once in a while it's good to get away from your own reality and substitute it with a different one.
The Revenant - over-hyped, overrated, and ridiculously overspent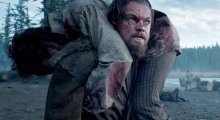 So I finally watched The Revenant. I really wasn't going to, but pretty much all of my friends were recommending it for one reason or another.
Sponsored: Are you up for some fruity IPA?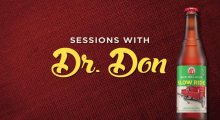 When I was just a bit younger, let's say something about 10 years ago, the beer I enjoyed the most was the most generic one. And what I mean about that is - every country you go to seems to have anywhere from one to two main, most known beer brands, and the most popular beers in the country are usually one or two from both of the breweries.
3 of the most Amazing Celebrity Homes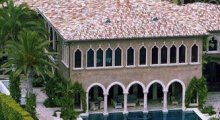 We live in an age where celebrity culture is prominent, and while this is often derided it is important to note that the will to aspire can actually have a positive impact on society. This can even be applied to material desires, as deciding that you want to live in a celebrity-inspired dream home can motivate you to achieve future success. With the Dream Home Finder by Property Rescue making it easier to source and locate properties, all you have to do is seek inspiration from the wonderful world of celebrity living.